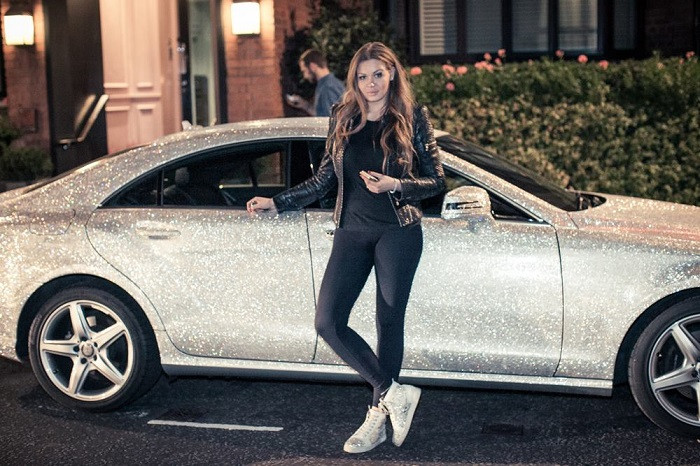 Russian millionaire student Daria Radionova has decided to sell her jewel-encrusted Mercedes to raise money for five-ravaged Manchester Dogs' Home.
The 21-year-old, who studies business and management, has wowed passers-by ever since she coated her £50,000 car with £20,000 of Swarovski gems to make it stand out from the crowd.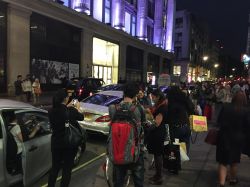 But after being moved by the plight of Manchester Dogs' Home earlier this month and driven by her own love of animals, she now wants to put her car up for auction so the proceeds can go towards restoring the arson-hit dogs' home on Moss Bank Road.
More than 60 animals were killed and 150 left homeless after a fire broke out on 11 September at the home, which has been in the community since 1893.
"I want to raise money for the homeless animal shelter in the UK that was burned a few weeks ago, the one in Manchester. I cannot stay away from that situation," she told The Tab.
Radionova, who lives in an apartment near Harrods, London, also wants to give money to a charity in Moldova where her family lives.
A staff member from the Manchester Dogs' Home said: "Oh god. It sounds tacky to me, but money's money."
More than £1m has been raised through donations thanks to a JustGiving account set up by the Manchester Evening News. Liverpool player Mario Balotelli is also thought to have contributed a five-figure sum.
A 15-year-old boy and 17-year-old boy have been arrested on suspicion of arson in connection with the incident. The older teen was also arrested for perverting the course of justice. Both have been bailed until November.
A spokesman from Greater Manchester Police said: "Detectives and investigators from Greater Manchester Fire and Rescue Service are continuing to investigate how the fire at Manchester Dogs' Home started."