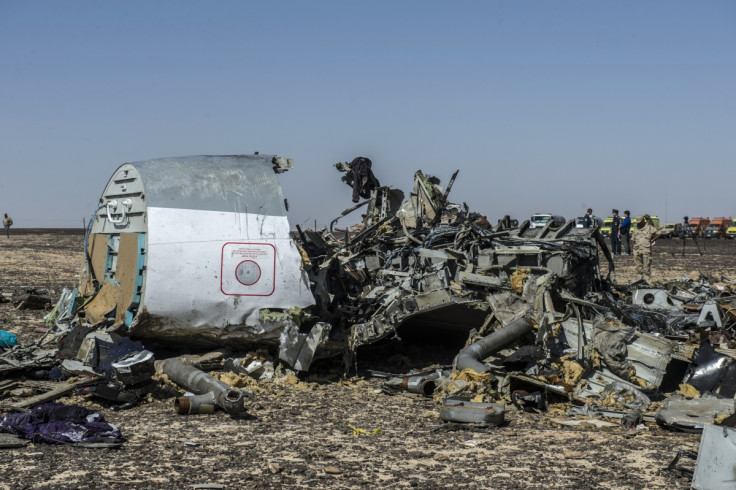 The Russian airline Metrojet has grounded all four of its Airbus A321 planes pending further safety checks, Russia's federal transport agency Rostransnadzor has said.
A Metrojet Airbus A321 crashed in Egypt's Sinai peninsula on 31 October, killing all 224 people on board.
The company has ruled out pilot error or a technical fault as a possible cause for the crash. Russian authorities have refused to comment, saying that the investigation was ongoing.
UK Foreign Secretary Philip Hammond has said that there was a stong possibility that Isis militants were responsible for the crash.
In an interview on the BBC's Today programme, Hammond said the UK could not wait for the results of an inquiry into the crash before taking action.
He said that the assessment was based on sensitive intelligence and that no UK bound aircraft would leave Sharm el-Sheikh until UK intelligence could be sure that it was safe.
Hammond said Egyptian President Abdel Fattah el-Sisi, who is due to meet with British Prime Minister David Cameron at Downing Street on 5 November, was not informed of the decision to suspend flights as he was travelling to the UK at the time.
Earlier, Hammond told Sky News that British holidaymakers in Sharm el Sheikh – around 20,000 in total – would start being flown home on 6 November.
"We have emergency short term measures that will allow us to bring people back and expect them to be in operation by tomorrow. The measures will remain in place as we bring people out over the next week or 10 days," he said.
The Mail Online reported that two C17 aircraft were on standby to be deployed to the Middle East.
Russia dismissed Britain's decision to cancel the flights as based on speculation. Dmitry Peskov, a spokesman for president Vladimir Putin, said: "We have said this before and we will repeat it again: theories about what happened and the causes of the incident can only be pronounced by the investigation.
"So far, we have heard nothing [like this] from the investigation. Any kind of similar assumptions are based on information that has not been checked or are speculation."
Approximately 23 flights are expected to arrive in the Red Sea destination on 5 November.
On 4 November, the British government ordered the suspension of all flights to and from Egypt's Sinai Peninsula over concerns that the 7K9268 flight from Sharm el-Sheikh to St Petersburg that crashed was downed by an explosive device.
In another development, the head of security at Sharm airport has been dismissed. Adbel-Wahab Ali was replaced by Emad el-Balasi, a pilot.