The Russian Federal Security Service (FSB) has arrested another suspect linked to the 3 April bomb attack on a metro station in St. Petersburg that killed 14 and injured more than 100 passengers.
The suspect, identified as Azimov Abror Akhralovich, 27, was detained near a railway station in the Odintsovo district of the Moscow region, the FSB told Russia's Tass news agency on Monday (17 April).
The security service said that the detained suspect is a native of the Central Asian region. Akhralovich is believed to have trained Kyrgyzstan national Akbarzhon Jalilov – the suicide bomber who detonated an explosive device at the St. Petersburg subway train car. The train was reportedly headed to Sennaya Ploshchad station from Tekhnologichesky Institut station when the attack took place.
"At the moment, Abror Azimov has been brought to the Russian Investigative Committee for investigative activities," the FSB told Russian news agency Tass, adding that they have also seized a service pistol from him as well as two smartphones.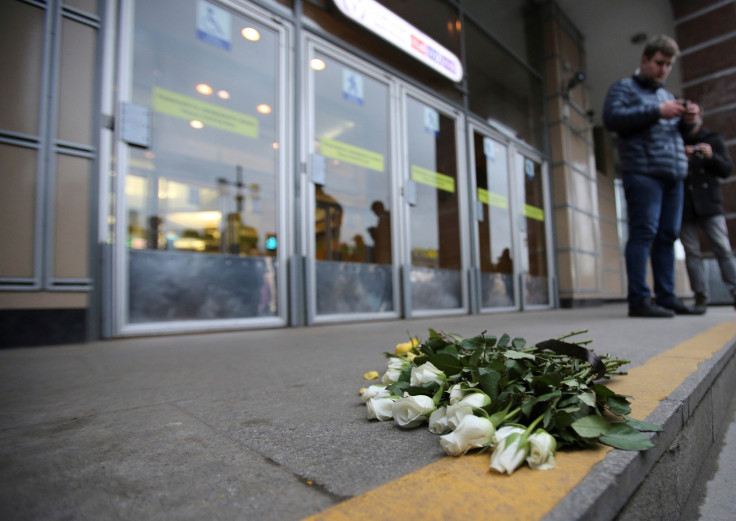 The Russian Investigative Committee on 6 April also detained eight other suspects in the case, identified as Seyfulla Khakimov, Ibragibzhon Yermatov, Dilmurod Muidinov, Bakhram Yergashev, Azamzhon Makhmudov, Makhamadyusuf Mirzaalimov, Shokhista Karimova and Sodik Ortikov. Six of them were reportedly detained in St. Petersburg and two in Moscow.
The committee and security service are tracking other accomplices in the case. The agencies are also investigating to see if the mastermind of the attack is among the arrested suspects.
At a meeting of the Russian National Anti-Terrorism Committee on 11 April, Chairman and FSB Director Alexander Bortnikov reportedly said that all the detained suspects were members of a clandestine terrorist cell. "Large amounts of weapons and means of destruction have been seized. Search is underway for the masterminds and the possible accomplices," he added.