Ryan Lochte's inclusion on the popular talent show Dancing With The Stars was bound to bring in some drama, and it did just that. During the season 23 premiere on 12 September, two men rushed on to the stage following the Olympic swimmer's performance with partner Cheryl Burke but were immediately escorted away by security personnel.
According to Los Angeles police, Sam Sododeh, 48, and Barzeen Soroudi, 40, were charged with trespassing. They both had tickets to the show but managed to change into anti-Lochte T-shirts during the performances.
Since the ABC show is broadcast live from CBS Television City in Hollywood, viewers were aware of the interruption when judge Carrie Ann Inaba, who was speaking to Lochte and Burke tried to call for some order on stage. She was seen saying: "Excuse me. Hey, back off. Excuse me, excuse me, excuse me. Off, Off, excuse me."
Shadows could be seen of people racing toward the stage and host Tom Bergeron was heard off-camera saying, "Wow, OK," before calling for an unplanned break. In the background, Lochte and Burke seemed flustered.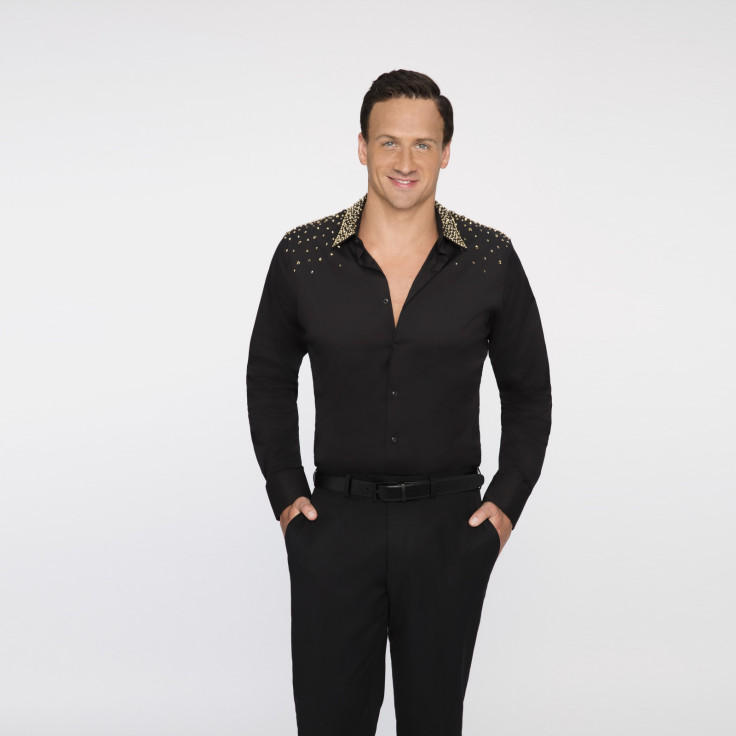 According to ABC, the two men were not the only protesters in the audience. Four to five other women who were part of the same group were also escorted out of the studio.
Returning from the commercial, Bergeron asked Lochte how he felt about the incident.
"So many feelings are going through my head right now. A little hurt," Lochte said. "But I came out here, I wanted to do something that I'm completely not comfortable with, and I did. And I came out with a big smile, and I had the best dance partner."
"We are nothing if not a country of second acts and second chances," the show's host added.