The father and former husband of a Bradford woman allegedly strangled to death in Pakistan appeared in court where they were remanded in custody.
Beauty therapist Samia Shahid, 28, died in July on a visit to family in northern Punjab.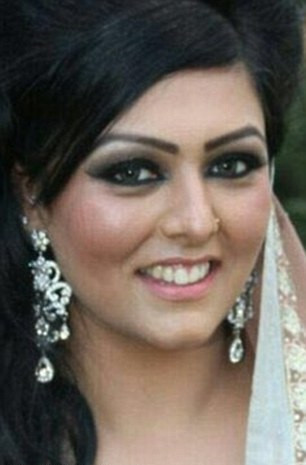 Her former husband, Chaudhry Muhammad Shakeel, has confessed to strangling her to death with a scarf, police sources told media. He is being held alongside her father, Chaudhry Muhammad Shahid, on suspicion of being an accessory to murder.
Chief investigator, Abu Bakar Khuda Bux, said the two suspects appeared in a court in the eastern Pakistani city of Jhelum.
Both were remanded in custody until 5 September until police complete their investigation, when they will be tried for her murder.
After Shahid's death, her family originally claimed that she had died of a heart attack.
Her second husband urged police to investigate her death, claiming that her family disapproved of their marriage and had threatened her.
A post-mortem examination revealed that she had been murdered.