Samsung Galaxy Note 7 risks in-flight ban in US over recall
Carriers like Alaska, Southwest and American have for now denied banning the device.
Amid the recall crisis Samsung is facing over the Galaxy Note 7, aviation authorities in the US are said to be looking at the device's safety aspects. The Federal Aviation Administration (FAA) is said to be investigating the case and may ban the device on board public flights if it feels the battery in the Note 7 is not safe.
"The FAA and the Pipeline and Hazardous Materials Safety Administration are working on guidance related to this issue," an FAA spokesperson told Gizmodo. "If the device is recalled by the manufacturer, airline crew and passengers will not be able to bring recalled batteries or electronics ... in the cabin of an aircraft, or in carry-on and checked baggage."
There is still no clarity, however, on the recalled handsets. IBTimes UK had reported earlier that although Samsung had ordered a recall of nearly 2.5 million units of the device, it did not go through the US Consumer Product Safety Commission for the recall, meaning the recall is technically unofficial. USCPSC authorities had said an official recall is supposed to involve the body and if it doesn't the product is deemed illegal for sale.
Samsung has offered new Galaxy Note 7 units to users who already had the handset shipped to them. Questions remain about those consumers who have not yet presented their handsets for the exchange programme or are yet to receive the device. These devices could stand the risk of being faulty but since there is no clarity, they can be freely transported as of now.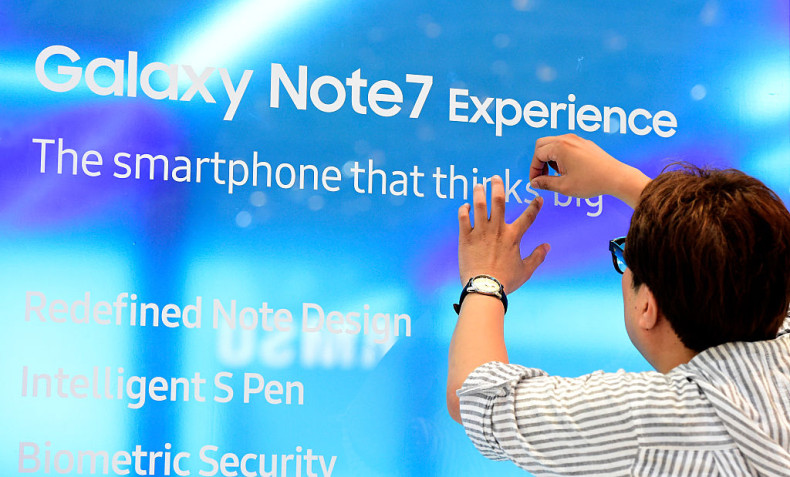 The FAA hasn't yet come to a decision yet and airlines in the US like Alaska Airlines, Southwest Airlines and American Airlines have denied banning the device. Prior to this, in 2015, the FAA had banned hoverboards containing lithium-ionic batteries that would overheat and literally burst into flames.