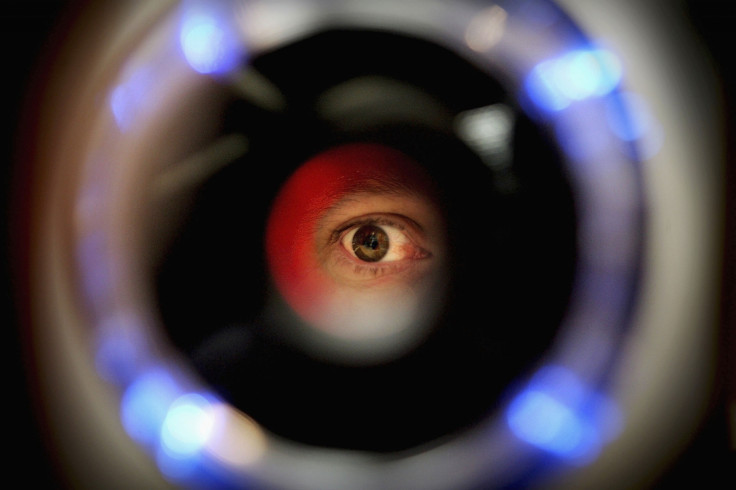 With just over a week until the Samsung Galaxy Note 7 is revealed to the world on 2 August, a fresh leak has suggested that potential buyers who wear glasses or contact lenses may be disappointed with the Android phablet's marquee feature – the much-rumoured Iris Scanner.
A pair of warning messages that surfaced on Weibo (via Sammobile) say that Note 7 users sporting those optical aids may find the scanner fails to recognise their eyes when attempting to utilise the feature.
The onscreen notifications also reveal that the optimum distance for the iris-scanning tech is 25-35cm from eye to device. It also cautions against using the feature with babies or in direct sunlight and that low-light conditions will affect its functionality.
The reasoning behind the eye-wear limitation is unclear, but Note 7 being Samsung's first flagship handset to include the scanner suggests it is still early days for the technology's integration with smartphones.
An earlier leak explained that the Note 7's bio-metric tech will serve a similar function to a fingerprint scanner by unlocking the phone as well as controlling other security settings. Whether or not a fingerprint scanner will also be included on the Note 7 is unclear.
Despite the bad news for visually impaired users, the Note 7 is otherwise shaping up to be quite an impressive device and may carry a premium price tag as a result. Most reports point toward a 5.7-inch QHD curved Super AMOLED display, a 12-megapixel rear camera and a 5-megapixel front-facing camera, and either a Snapdragon 820 or 821 processor.
The Note 7 will be officially revealed on 2 August at a series of simultaneous Unpacked events in London, New York and Rio de Janeiro. In the meantime, you can find a comprehensive breakdown of all the leaks and rumours surrounding it here.