Samsung's Note range enjoys a truly enormous fan base, essentially serving as the manufacturer's secondary flagship device after its Galaxy S series. Samsung's Note handsets come with all the power and top-shelf specs you'd expect from a market-leading smartphone and in many ways serves as a bellwether for the phablet market.
The Galaxy Note 5 launched in August 2015, delivering the most appealing device in the range to date thanks to its revamped design, beautiful display and insanely powerful innards. While the latest entrant in the range is yet to see European shores, rumours are already trickling through about what Samsung will be bringing in 2016.
Samsung Galaxy Note 7: Price
Unsurprisingly, there have been no whispers yet regarding how much the Galaxy Note 7 will cost, though it'll likely be similar to the Note 5's launch price, leaving us with a ballpark figure of $700 (£480 €620). That being said, the Galaxy S7 costs less than the S6 did when the latter arrived in 2015, meaning the Note 7 might be friendlier on the purse than its predecessor.
Samsung Galaxy Note 7: Release date
Samsung will launch the Galaxy Note 7 on 2 August. The company has sent official invites to its big unveiling, which will happen at Unpacked events being held simultaneous in London, New York and Rio de Janeiro. Mark the date in your diary.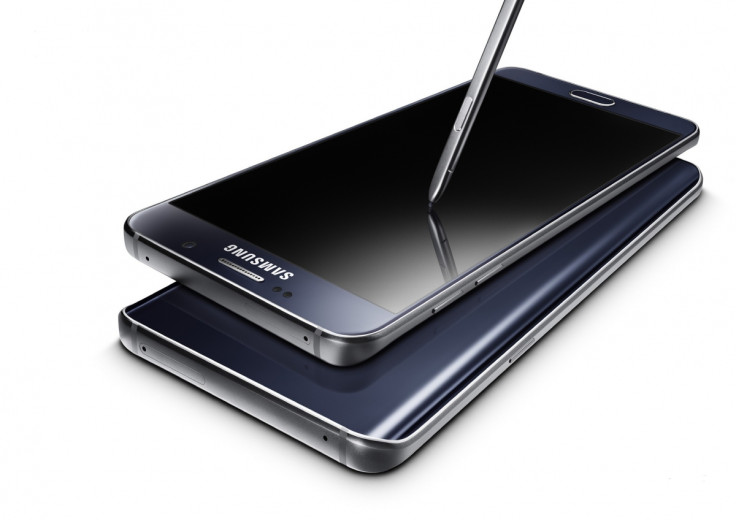 Samsung Galaxy Note 7: Design
Samsung ditched the faux-leather effect of the Note 4 in favour of the metallic chassis for the Note 5, which took many of its design cues from the Galaxy S6. Both Evan Blass and SamMobile claim to have it on good authority that the Note 7 will share the same IP68 water resistance as the Galaxy S7, meaning the device would be able to withstand being dunked in one and a half meters of water for up to 30 minutes.
New image renders from Twitter tipster @OnLeaks and shared with uSwitch show a handset that's almost identical in design to the Galaxy S7 Edge, albeit with the inclusion of a stylus. Speaking of which, Samsung's famed S-Pen could be getting a minor facelift of its own. The South Korean company filed a patent with the US Patent & Trademark Office in February 2016 that suggested the accessory could be getting modified design that would allow it to double as a stand.
As for colour options, the Note 7 is expected to come in a blue, black and silver variants.
Samsung Galaxy Note 7: Display
The Samsung Galaxy Note 7 will come with a 5.7in Super AMOLED display, according to Evan Blass. SamMobile reckons it could go even bigger, suggesting that the device will come with a 5.8in screen with the same Quad HD 2560 x 1440 pixel resolution as the Note 5.
Previous reports suggested that the Note 7 would come in both flat and curved-screen variants, much like the Galaxy S7 and S7 Edge family. More recently, reports have emerged from Korea indicating that Samsung plans to completely do away with flat-screened models for the Note 7, and launch a dual curved-edge device akin to the Galaxy S7 Edge.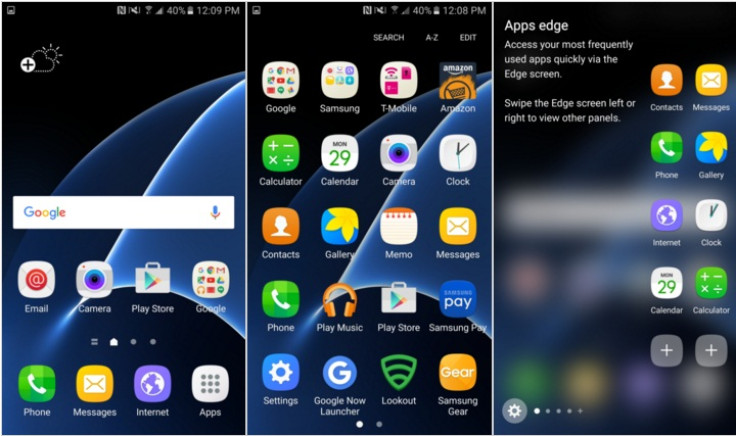 Samsung Galaxy Note 7: Specs and features
Perhaps the most interesting feature said to be heading to the Galaxy Note 7 is some sort of eye-scanning technology for unlocking the phone. This is another feature to have been "confirmed" by smartphone tipster Evan Blass. Adding more credence is a tracking entry on Indian import/export site Zauba from April this year revealing that Samsung Mobile has imported modules for a so-called "Iris cam" into the country. The company has alsotrademarked Galaxy Iris and Galaxy Eyeprint in both the US and South Korea.
On the software front, Google has already confirmed the existence of Android N, however if the Note 7's August release date is to be believed, the Note 7 will likely come running Android 6.0 Marshmallow. Word is that Samsung plans to overhaul its UI once again in time for the Note 7 launch, and Italian tech blog HDblog.it recently posted a video purportedly showing off the new interface in action. You can check out the new look in the video below.
In terms of hardware, a number of sources appear to agree that the Galaxy Note 7 will sport a 12MP rear-facing camera with Super Optical Image Stabilisation (OIS) - similar to the Galaxy S7. Evan Blass echoes this spec, while also suggesting that the phone will have a 5MP front-facing lens and dual pixel phase detection autofocus.
Blass also points to 64GB expandable storage, although we've also heard it could go bigger. A post on Weibo claimed that the phone could come in both 64GB and 128GB variants. The Chinese microblogging site has previously claimed that Samsung's next phablet could come with as much as 256GB internal storage; while this is probably unlikely, Samsung begin shipping its 256GB UFS 2.0 chip in February, meaning we're bound to see it in smartphone form at some point.
In the battery stakes, the most credible rumours suggest the Galaxy Note 7 will receive either a 4,00mAh or 4,200mAh juice pack. Given the Samsung Galaxy S7 came with a 3,600mAh battery, this seems entirely plausible.
Weibo also claims that there will be two processor options depending on region, most likely a Qualcomm offering and Samsung's own FinFET Exynos platform - potentially the same one found in the Galaxy S7. SamMobile has word that the Qualcomm version on the Note 7 may even come with the as-yet unreleased Snapdragon 823 chipset.
This will allegedly be powered by a whopping 6GB of LPDDR4 RAM. It's a big jump given that 2015's Note 5 came with 4GB, however Samsung recently introduced its 10nm 6GB DRAM chip at May's Mobile Solutions Forum in China, adding weight to this rumour.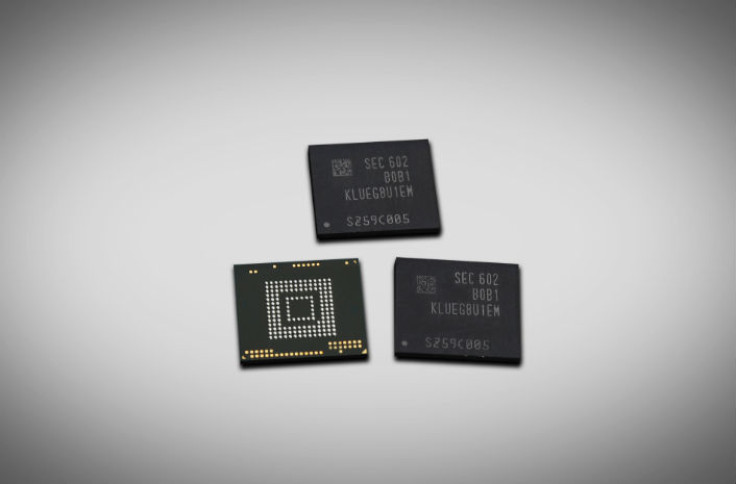 IBTimes UK will be updating this article as more news about the Galaxy Note 7 trickles through, so be sure to check back with us regularly for all the latest on Samsung's upcoming phablet.