A patent filed by Samsung at the US Patent and Trademark Office, rveals the South Koreans are working on what could be a next-gen S Pen, designed for writing and/or tapping on a capacitive touchscreen. The information was revealed by Patent Bolt, which claims the new device features a number of improvements over the present S Pen.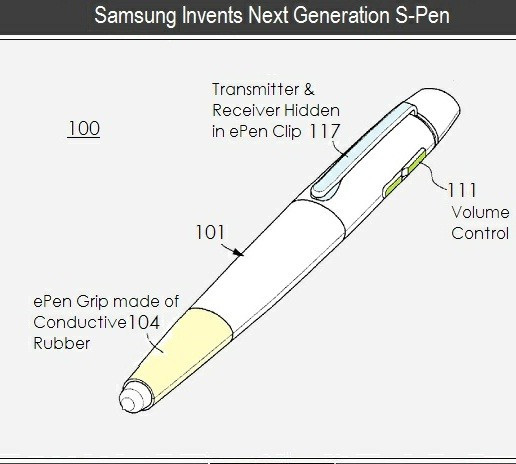 The new S Pen is expected to feature a built-in wireless headset, which will allow the user to make and receive calls. This technology was used by ASUS for the PadFone - the Stylus Headset is a Bluetooth stylus pen that is supposed to transform into a headset to pick up calls.
CNET UK reports the new S Pen will have Near Field Communication (NFC) and that the headset can connect to the phone and when being used as a headset, the buttons on the pen become volume controls.
One of the issues with capacitive touchscreens is that they are designed to sense electricity from the user's fingers and therefore do not always work well with a pen. Samsung will look to engineer a workaround by placing plates that transfer the micro-current in your fingers to the pen nib.
Samsung's Galaxy Note was the first of the company's devices to feature pen input technology - the S Pen. The newly launched Galaxy S3 also has a stylus - the C Pen.
The revised S Pen, according to a report by uSwitch, is expected to debut on forthcoming Galaxy Note upgrades. The sequel to the best-selling Galaxy Note is expected to feature a 12 megapixel camera, a flexible 5.3in LCD display - a first of its kind, a quad-core processor and the next iteration of Google's Android operating system. The device is expected to release sometime later this year.