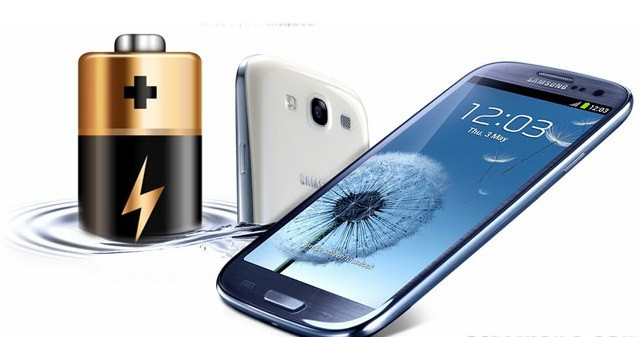 There are several innovative and fun to use apps and softwares available for or in the newly launched Samsung Galaxy S3 and while it must be entertaining to play with them, the truth is that to do so you need considerable battery power and charge.
Fortunately, the S3, unlike its predecessor the Galaxy S2, comes with a better battery that several benchmark tests suggest is better than leading smartphones like the HTC One X and the iPhone 4S.
Nevertheless, it is always useful to be able to extract as much juice as possible from a mobile phone battery, while keeping mind one needs often to run several apps simultaneously.
Check out IBTimes UK's top ten tips to prolong the battery life of the Samsung Galaxy S3
The Super AMOLED screen does consume less power than other smartphones. However, by lowering screen brightness, it should be possible to further extend battery life.
An interactive wallpaper might look great on the Galaxy S3's 4.8in HD screen and reflect the processing and graphics power of the device but it results in considerable battery drain. Try using a standard image or even a black and white one, for longer battery life.
Although the Galaxy S3 offers the convenience of Wi-Fi Hotspots with support for speeds up to HSDPA 21Mbps and HSUPA 5.76Mbps, remember these services consume lots of power and should be turned on only when necessary.
The Global Positioning System (GPS), like the Wi-Fi, consumes a lot of power. Consider turning it on only when necessary.
Use the Galaxy S3's Battery Usage tool (Settings > About Phone > Battery Usage) to track usage statistics and identify power-hungry apps.
Again, like GPS and Wi-Fi hotspots, turn Bluetooth on only when required.
Smartphones and other electronic gadgets do respond well to excessive ambient heat, which can lead to battery drain. Always keep the Galaxy S3 at room temperature (72 degrees Fahrenheit). Never, for example, leave it in direct sunlight.
Long winded musical ringtones consumer more battery than short beeps. The vibrating alert is one more feature that consumes a lot of battery.
Manually fetch emails (or regulate the automated period) in order to get extended battery life.
S Voice may be fun but, according to Motoring Crunch, it uses a lot of battery power. Be sparing in its use.
Video Credit: PocketNow