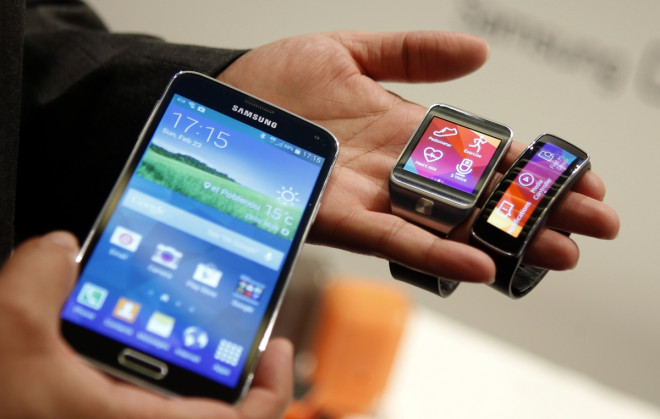 While it doesn't attract the queues of crazed fans that iPhone and iPad launches do, the launch of Samsung's flagship device is still a major date in the smartphone calendar.
The Galaxy S5, which was launched at Mobile World Congress in Barcelona at the end of February, goes on sale in the UK on Friday, 11 April - along with 124 other countries around the world - making it one of the biggest global launches of any smartphone ever.
As well as launching the Galaxy S5, Samsung is also releasing its updated smartwatches - the Gear 2 and Gear 2 Neo - along with its new fitness tracker, the Gear Fit.
Health Kick
Samsung has put a major focus on health and fitness with its new products, even going as far as putting a heart rate monitor on the rear cover of the Galaxy S5.
The phone itself is an iterative update to last year's somewhat disappointing Galaxy S4, adding a fingerprint scanner, waterproof coating and a faster processor.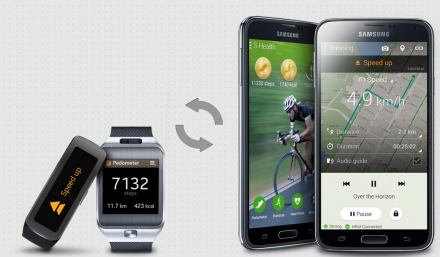 The phone is on sale with all major networks in the UK as well as being available SIM-free from a number of retailers costing from £550 for the 16GB model - though buying from Samsung direct will see you pay £30 more.
We have covered all the best UK deals in full here.
Wearables
Samsung's trio of new wearable devices have also been launched today.
The Gear 2 is a major update to the company's original smartwatch, the Galaxy Gear. The new model has ditched the Galaxy moniker as it no longer runs Android, replacing it with a modified version of Samsung's own Tizen software.
One of the main sticking points of the original Galaxy Gear (and there were many) was the price, and while Samsung has shaved £50 off the price of the Gear 2, it will still set you back £250.
The Gear 2 Neo is almost identical in terms of function to the Gear 2 but features a cheaper plastic finish and as a result costs £170.
Fitness tracker
The Gear Fit is Samsung's answer to the Nike Fuelband or Jawbone Up fitness trackers, and attempts to combine the best of a smartwatch and a track in one. It features a 1.85in curved Amoled screen but doesn't have a camera, speaker or microphone like the Gear models.
The Gear Fit is available for £169 in the UK direct from Samsung. This is a lot more than other fitness trackers on the market, though these don't offer a colour display.
Samsung Mobile's CEO JK Shin said of the launch: "The refined design and technological innovation of our new Galaxy S5 and Samsung Gear devices are the direct result of Samsung listening carefully to what consumers wanted in the next generation of mobile technology."