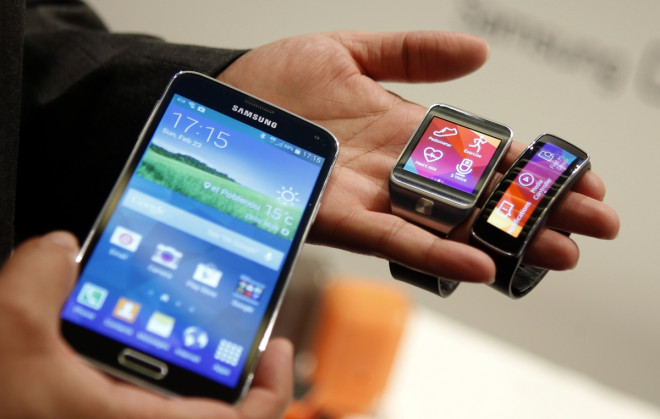 With the release of the Galaxy S5 just around the corner, we take a look around the web to see the general consensus of Samsung's new flagship device.
With excellent reviews across the board, the feeling seems to be that while the Galaxy S5 is not a vast step up from the Galaxy S4, subtle improvements in the software, camera, battery and display make the smartphone an outstanding device.
However, new features like the heart rate sensor and waterproof design might not be enough to draw people away from its competitors.
Key features

5.1in Full HDdisplay
Android 4.4
Quad-core 2.5Ghz processor
16 megapixel camera
2GB RAM
16GB/32GB built-in storage (plus microSD card)
2,800 mAh battery
IP67 water and dust resistant
---
Josh Miller at CNET: 'Excels at everything that matters'
---
The subtle improvements from the S4 are what mattered for Miller, awarding the S5 an "outstanding" review. Impressed by the smartphone's "bright, beautiful display; blistering quad-core processor; and an excellent camera experience," the only aspects that didn't hit the mark were the fringe features and cheap design.
"It looks good, it performs very well, and it has everything you need to become a fixture in nearly every aspect of your life. But, like a candidate running for reelection, the GS5 gets where it is today based on experience and wisdom, not on flashy features or massive innovation.
"The fingerprint scanner can be confusing to use, and the heart-rate monitor is a niche feature at best. Subtly improved and smartly refined, the Samsung Galaxy S5 is a superior superphone that hits every mark but the sharpest design."
---
Matt Warman at The Telegraph: A gateway device that is 'almost brilliant'
---
Warman believes the S5 stands out from the rest of the smartphone field in its ability to act as a gateway to a whole new category of products, such as the Gear smartwatch and the Gear Fit smart fitness band.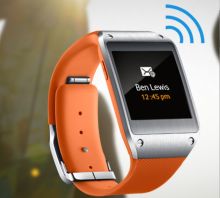 "Solely because it allows me to use the intriguing Gear or Gear Fit, it's probably the single most exciting device on the market today. Samsung deserves credit for trying to create a whole new technology platform."
However, Warman is not sure that this is enough to tempt people away from the other leading smartphones and that ultimately it will probably come down to a matter of taste.
"It's not streets ahead of the Nexus 5 or the HTC One, and it is unlikely to drag too many iPhone users to the Android fold. As a camera it's good, but Nokia and others do even better.
"Samsung is pushing the smartphone to new levels while HTC and Apple are refining existing versions – many consumers could, however, be forgiven for thinking that it is not, however, easy to distinguish which is the best on the market. In large part, that's because almost all the differences are now down to a matter of taste."
---
Geoffrey Fowler at The Wall Street Journal: 'Watertight yet still not quite right'
---
Fowler was impressed with the smartphone's amphibious qualities but ultimately felt that although it can swim, it won't make any waves.
"The Galaxy S5 has a waterproof exterior that survived a dunking in a margarita, a plunge in to a toilet, and left overnight in strawberry Jell-O. (Yes, I tried.) In most other ways, this update to Samsung's top-selling Galaxy S4 barely moves the needle.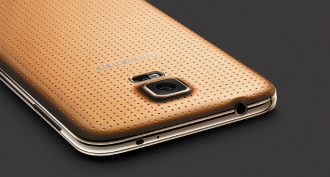 "The waterproofing—which Samsung calls "dust and water resistance" —works well, provided you use the included plug to seal the charging port. The phone helpfully warns you on screen if part of the case is open or vulnerable. It passed all the torture tests I could cook up, but you shouldn't deliberately try such high jinks. Samsung says the waterproofing is really just for accidents.
"While the extra fortification is a welcome addition for those with slippery palms, it isn't unique—Sony's flagship smartphone is also water-friendly."
---
Chris Hall at Pocket Lint: A 'fantastic handset' but could be faster
---
Hall's four-and-a-half star review commends the device's decent battery, excellent display, compact design and unique combination of fingerprint and heart rate sensors. However, believes the S5 isn't quite up to speed.
"We just want daily things to be a little faster: we want the screen to blink on the instant we hit the standby button, we want folders to pop open slightly faster and those user interface transitions to be slightly slicker.
"The software updates don't make huge changes compared to its predecessor, although things feel a little more advanced and a little less cluttered than previous Samsung handsets. This is still Samsung doing what Samsung does best, however, and as much as we're ambivalent about the sometimes cartoony looks in some areas, we love the interlinking connectivity and the breadth of customisation and features on offer."
---
Harry McCracken at TIME: Samsung listened to the critics and learned 'less is more'
---
Getting rid of some of the in-built apps and going for a more stream-lined device makes for a less "bloated" phone in McCracken's eyes. While still being an "uncommonly feature-laden smartphone", Samsung seems to have shown some discipline with the S5 to set it apart from the "gimmicky" S4.
"Until now, it's always been a safe assumption that next year's Galaxy S phone would be bigger and more bloated than the one before it. But judging from all that's pleasing about the Galaxy S5, it doesn't seem irrational to hope that the Galaxy S6 might follow this phone's example of self-control."
However, McCracken is critical of a phone that isn't seamless in the way that the iPhone or Windows Phone are.
"There are nagging reminders that it's is under the joint custody of Samsung and Android's creator, Google. For instance, it has two, count 'em, two Siri-like voice assistants—Samsung's S Voice and Google's Google Now — each of which has useful capabilities that the other lacks."