The rugged Samsung Galaxy S7 Active smartphone is now available to buy but comes with one catch: it's only available in the US and is exclusive to AT&T.
Like most smartphone manufacturers, Samsung likes to milk what it can from each cycle of its flagship range, giving birth to sub-series like the Active, Mini, Neo and Zoom. Much as its name implies, the Galaxy S7 Active is aimed at those with a more active – or otherwise accident-prone – lifestyle.
The two key differences between the Galaxy S7 Active and its flagship namesake are the design and battery. The S7 Active has been adorned with a reinforced shell with rubberised edges to make it more drop-proof – up to five metres, to be precise. While the phone is advertised as having a shatter-proof display, it's reported to be the same Gorilla Glass 4 screen you'll find on the regular S7, though granted that one probably wouldn't fare so well if dropped from the same height.
The battery is where the S7 Active has received the biggest bump – 4,000mAh compared to the S7's 3,000mAh. The Galaxy S7's battery life is impressive as it is, meaning the S7 Active could be a seriously hard-wearing handset.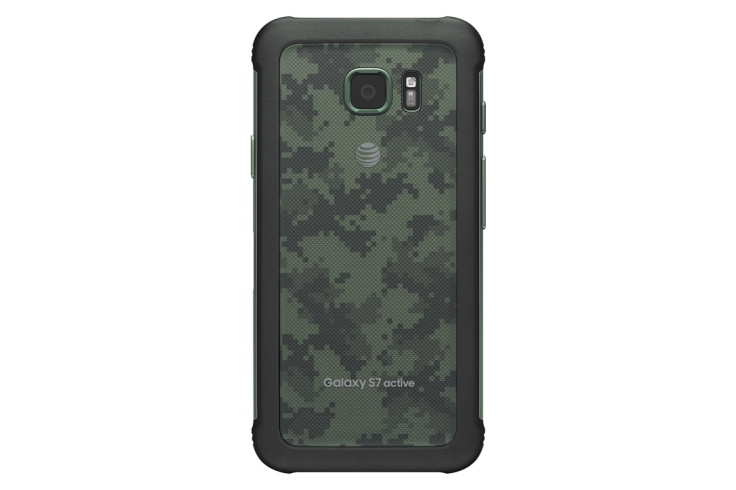 Other than that, you're essentially looking at an identical device to the Galaxy S7. Both handsets feature the same 5.1in super AMOLED display, Snapdragon 820 processor, 4GB RAM and 12MP camera. Each comes with either 32 or 64GB storage, which can be expanded via microSD, IP68-certified waterproofing and comes running Android 6.0 Marshmallow out of the box.
The Active series already had a limited appeal, but now that Samsung's flagship phones come water-resistant as standard, there seems to be less of a case than ever for the company's ruggedised range. This is likely why the S7 Active is only coming to AT&T and is limited to the US; Samsung has not said when or even if the phone will reach other markets.
US buyers can grab the Samsung Galaxy S7 Active from AT&T from 10 June, with contracts starting at $26.50 (£18) a month for 30 months. The company will throw a Samsung Gear S2 smartwatch into the mix if you opt for a two-year contract at $33.13 per month.