Samsung Galaxy S7 specs leak: How powerful will the next flagship be?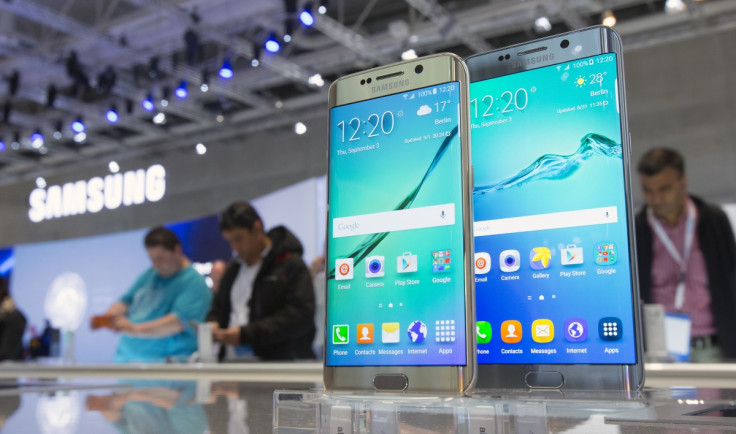 Another day, another leak about the Samsung Galaxy S7. This time it looks like the upcoming smartphone has appeared on Geekbench, the popular phone benchmarking application that tests a handset's performance and logs its specification.
This is not the first time a Galaxy S7 has appeared on Geekbench and it is unlikely to be the last, but it at least offers us extra insight into what the new Samsung phone might be like when it launches in Barcelona in February. There, at Mobile World Congress, a family of three Galaxy S7 handsets are expected to be revealed.
The latest benchmark, discovered by SamMobile, shows a Galaxy S7 powered by the company's own Exynos 8890 octa-core processor with 4GB of RAM; a second handset, also using the 8890, was spotted on the AnTuTu benchmarking app the same week. A previous Geekbench entry in December 2015 showed an S7 running the Qualcomm Snapdragon 820, which is being manufactured by Samsung.
As is usual behaviour from Samsung, several different versions of the S7 will be made, each with a different processor depending on the country it is being sold in.
Specification, specification, specification
Specifications shown in the latest benchmarking test reveal the Galaxy S7 will have a 5.1in display with a Quad HD resolution of 1440 x 2560 – exactly like the Galaxy S6 – and it has a 12-megapixel rear camera and 5MP front camera. The front is the same as the S6, but the rear camera's resolution has fallen from 16MP on last year's phone; we suspect this is because the pixels are larger, letting in more light, so resolution is not the primary concern.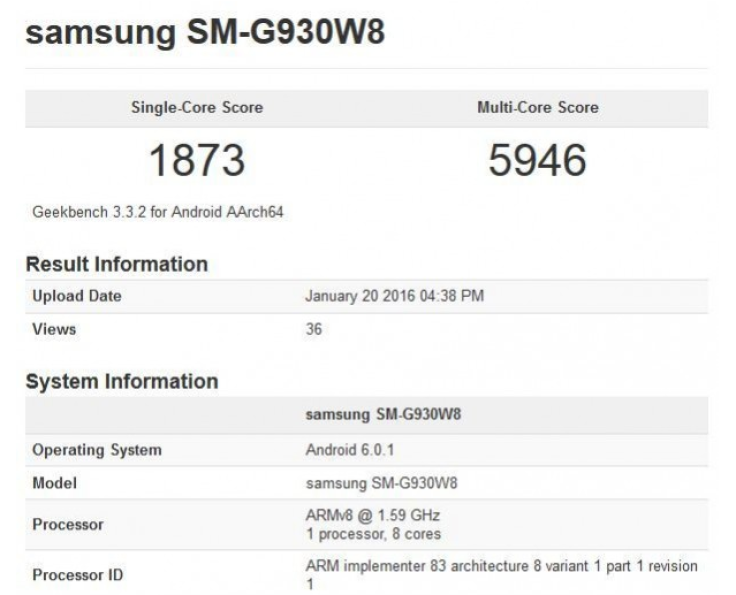 Benchmark specs are claimed to be from a Samsung Galaxy S7
Screenshot
The handset is shown running Android 6.0.1 Marshmallow, Google's latest mobile operating system. And, although not detailed in any of these benchmarks, the Galaxy S7 family is claimed to include a microSD card slot so increase storage – a feature sorely missed on the Galaxy S6.
That family, by the way, is expected to be made up of a regular S7, the S7 Edge with a curved screen, and an S7 Edge Plus, which will be larger than the regular Edge.
Although it has not sent invitations out yet, Samsung is widely expected to be holding a press conference in Barcelona on 21 February, a day before Mobile World Congress kicks off. Rival LG is holding its own announcement – where the flagship LG G5 is expected – that same day, while Sony is holding a gathering the morning after, on 22 February. IBTimes UK will be attending all three events to bring you the news and our first impressions on whatever is announced.
© Copyright IBTimes 2023. All rights reserved.