Samsung Galaxy S8 launch date revealed
The latest Samsung flagship smartphone will be revealed at a media event in New York.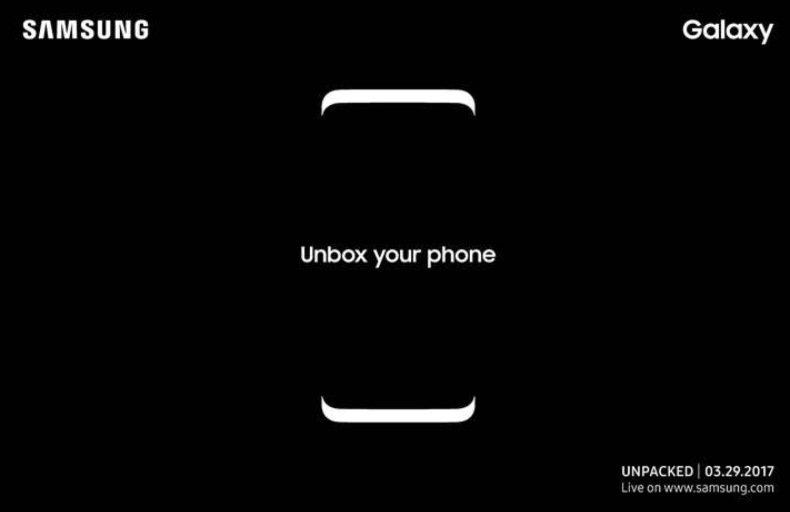 Samsung will reveal the Galaxy S8 smartphone at a media event in New York on 29 March. The handset will be the first Android flagship to be launched by the company since the ill-fated Galaxy Note 7 in mid-2016.
The Galaxy S8 was supposed to launch at Mobile World Congress, which takes place in Barcelona this week (beginning 26 February), but after two rounds of exploding batteries forced Samsung to remove the Note 7 from sale and cancel production, development of the S8 was delayed.
At a media event on 22 February Samsung was at pains to emphasis how it has improved its safety checks and battery technology in the wake of the Note 7 fiasco.
An invitation revealed to journalists includes the tag line "Unbox your phone" and shows the top and bottom of a handset. Echoing recent rumours and leaks about the Galaxy S8, the phone outlined in the invitation appears to be taller and narrower than previous Samsung handsets.
Recent rumours claim there will be two versions of the S8. One will have a 5.8in display, while the S8 Plus will have a huge 6.2in screen. Small bezels will help to keep down the overall size of the phones. They are also tipped to include a new voice-activated personal assistant called Bixby, similar to the iPhone's Siri and Amazon's Alexa.
To learn about everything we know so far about the Galaxy S8, head over to the IBTimes UK complete guide.