Samsung's new Galaxy S smartphone beats its predecessor in many aspects: whether it is screen, battery, processing capability, camera, software or thickness. The upcoming Galaxy S4 which will arrive in the UK market on 26 April.
The device has quite a powerful 2600mAh battery. Tests by GSMArena show that the Galaxy S4 did well in individual tests and was one of the top performers. However, the tests were conducted on the quad-core Snapdragon 600 variant of the Galaxy S4 and not on the Exynos 5 octa-core.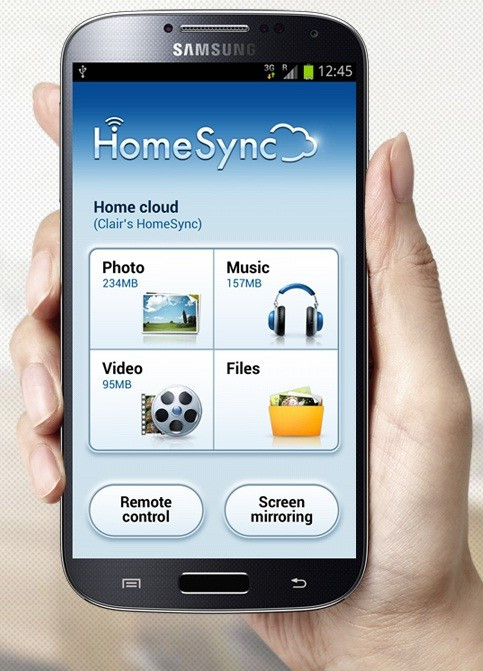 In the talk time battery test, the smartphone lasted 13 hours and 53 minutes beating the Galaxy S3, by a margin of three hours and 33 minutes. The Motorola RAZR MAXX (ICS version) was again the winner, outscoring the Galaxy S4 by seven hours.
Sony's newest Xperia Z which uses a 2330mAh battery (stores about 270mAh less power than the Galaxy S4) lasted two hours more than the S4. The S4 was ahead of all its rival devices such as the newly launched HTC One, One X+, the first generation Galaxy Note, all the One series phones by HTC, Apple iPhone 5 and Galaxy S2.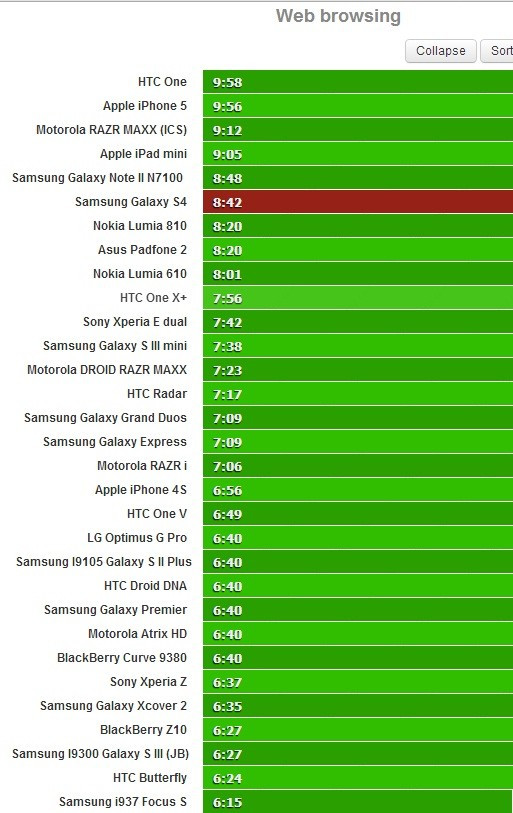 In web browsing, the S4 lasted eight hours and 42 minutes, about two hours more than the S3. HTC One, which has a 2300mAh battery, came first, ahead of the S4 by over an hour. HTC One and the iPhone 5 showed a marginal difference.
In video playback, the S4 survived for 10 hour and 16 minutes, about six hours less than the life offered by the ICS version of RZR MAXX which again took the first place.
As for endurance, the S4 lasted 63 hours which means that the device can run for 63 hours including an hour each of calling, web browsing and watching video in a single charge.