There has been speculation regarding the power house of Samsung's fourth generation Galaxy S smartphone. During the official announcement of the Samsung Galaxy S4, the South Korean tech major did not provide information on the countries getting the Exynos or Snapdragon variant of Galaxy S4.
Recently, Samsung UK confirmed that the UK users will get Samsung Galaxy S4 powered by Snapdragon 600 chip which integrates a quad-core processor, with each core running at clock speeds up to 1.9GHz.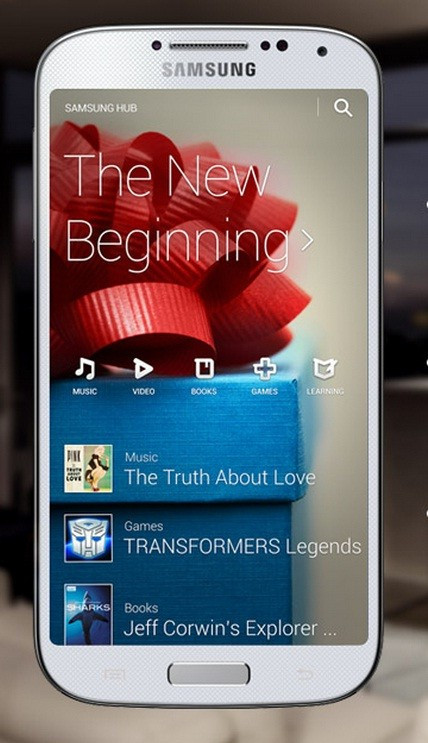 Samsung Galaxy S4 is equipped with a 1.9GHz Qua-core AP or a 1.6GHz Octa-cote AP. The selection of AP varies by markets. In the UK the Galaxy S4 will be available as a 4G device with a 1.9GHz Quad Core Processor.
Samsung is said to be performing firmware tests on both the Exynos as well as Snapdragon variants of Galaxy S4 in the UK. This again indicates that Samsung might bring the Exynos variant to the UK sometime later, although not at the same time as the Snapdragon variant.
Samsung is expected to bring the Snapdragon variant of Galaxy S4 in a majority of European countries whereas some are expected to get the Exynos 5 octa-core variant.
Sammmobile has obtained information on the list of countries getting Exynos or Snapdragon variant.
Samsung Galaxy S4 GT-I9500: Exynos 5 chip featuring octa-core processor clocked at 1.6GHz
Samsung Galaxy S4 GT-I9505: Qualcomm's Snapdragon 600 chip featuring quad-core processor clocked at 1.9GHz
GT-I9500/GT-I9505- Samsung to bring both versions
Below is a list of countries to get either Exynos or Snapdragon variant of the Samsung Galaxy S4:
Africa
Afghanistan: GT-I9500
Algeria: GT-I9500
Egypt: GT-I9500
Kenya: GT-I9500
Libya: GT-I9500
Morocco: GT-I9500
Nigeria: GT-I9500
Asia / Middle East
Bangladesh: GT-I9500
China: GT-I9500
Hong Kong: GT-I9500/ GT-I9505
India: GT: GT-I9500
Indonesia: GT-I9500
Iran: GT-I9500
Iraq: GT-I9500
Kazakhstan: GT-I9500
Korea: GT-I9500/ GT-I9505
Malaysia: GT-I9500/ GT-I9505
Nepal: GT-I9500
Pakistan: GT-I9500
Philippines: GT-I9500/ GT-I9505
Russia: GT-I9500
Saudi Arabia: GT-I9500/ GT-I9505
Singapore: GT-I9505
Sri Lanka: GT-I9500
Taiwan: GT-I9500
Thailand: GT-I9500
Turkey: GT-I9500
United Arab Emirates: GT-I9500/ GT-I9505
Uzbekistan: GT-I9500
Vietnam: GT-I9500
Australia
Australia: GT-I9505
Europe
Austria: GT-I9505
Baltic: GT-I9505
Belgium/Luxemburg: GT-I9505
Bosnia and Herzegovina: GT-I9505
Bulgaria: GT-I9505
Cyprus: GT-I9505
Czech Republic: GT-I9505
France: GT-I9500/ GT-I9505
Germany: GT-I9500/ GT-I9505
Greece: GT-I9505
Italy: GT-I9500/ GT-I9505
Macedonia: GT-I9505
Nordic Countries: GT-I9505
Poland: GT-I9500/ GT-I9505
Romania: GT-I9505
Russia: GT-I9500
Portugal: GT-I9505
Slovakia: GT-I9505
Slovenia: GT-I9505
Spain: GT-I9505
Switzerland: GT-I9505
The Netherlands: GT-I9505
United Kingdom: GT-I9500/ GT-I9505
Ukraine: GT-I9500