Samsung hesitant about the rollout of its foldable smartphone dubbed Galaxy X - Report
The company reportedly feels there may not be enough demand for the 'pricey' product.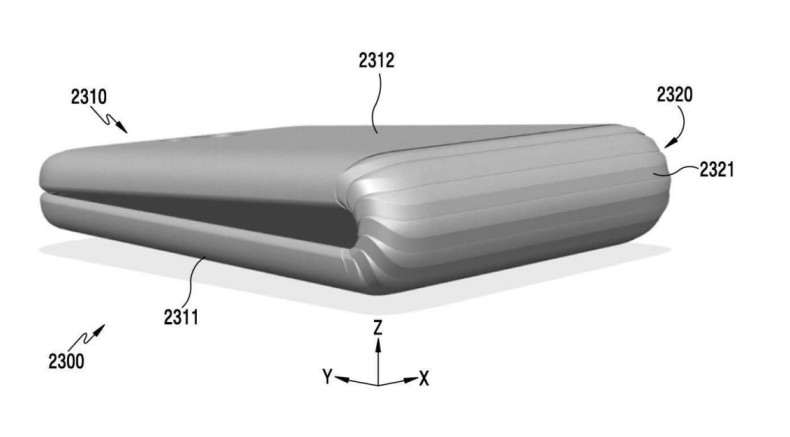 Samsung is reportedly hesitant about the rollout of its long rumoured foldable/bendable smartphone as it feels there may not be enough demand for the product. The innovative mobile phone, codenamed Galaxy X or Project Valley, has reportedly been under development in the company's labs for quite a while now but has never made an appearance.
"Samsung is already capable of mass producing foldable phones — although premium models are usually made in small quantities — by late next year. But, the company is not sure whether there is market demand for the costly, foldable devices," a company source is quoted as telling The Korea Herald.
Reports earlier in 2016 had hinted that the Galaxy X will be Samsung's product to watch out for in 2017. However, following the Galaxy Note 7 fiasco, the company has reportedly become cautious on its smartphone release strategy.
"Following Galaxy Note 7 issues, Samsung Electronics has become more cautious about unveiling new products — in terms of hardware," said one of the company's affiliates.
This is one of the reasons cited for Samsung shifting its focus to the Galaxy S8. Samsung has been talking about flexible technology for years now and even showcased a prototype at global events recently.
The company reportedly chose not to draw attention to the Galaxy X post the Galaxy Note 7 failure and has instead talked about innovative concepts like adopting new artificial intelligence software for the Galaxy S8.
Experts are of the view that even if there is sizeable demand by next year for a bendable device, a flexible tablet may be pushed ahead first instead of a smartphone. This is because tablets have panels facing outwards which have less technical burden than inward panels because of larger radius of the curvature.
Samsung itself cited some technical issues with developing some parts for such a device at a conference call in October. Gregory Lee, the head of Samsung's North American business, said although Samsung has had bendable display prototypes for about 10 years, it has been very difficult to manufacture the device at a reasonable cost.
Some industry sources, however, think that more than the technical difficulty, Samsung's hesitancy in launching foldable devices is because of yield — the volume of saleable products that can be produced — and market demand.