Galaxy S6 and S6 Edge users are in for some great news, as Samsung has released an official app called QuickPanel Restore via Galaxy Apps Store, which addresses the missing Quick Settings toggles issue on these smartphones.
The QuickPanel app is designed to restore the missing mobile data, Wi-Fi hotspot and private mode toggles by adding them back to the quick settings list.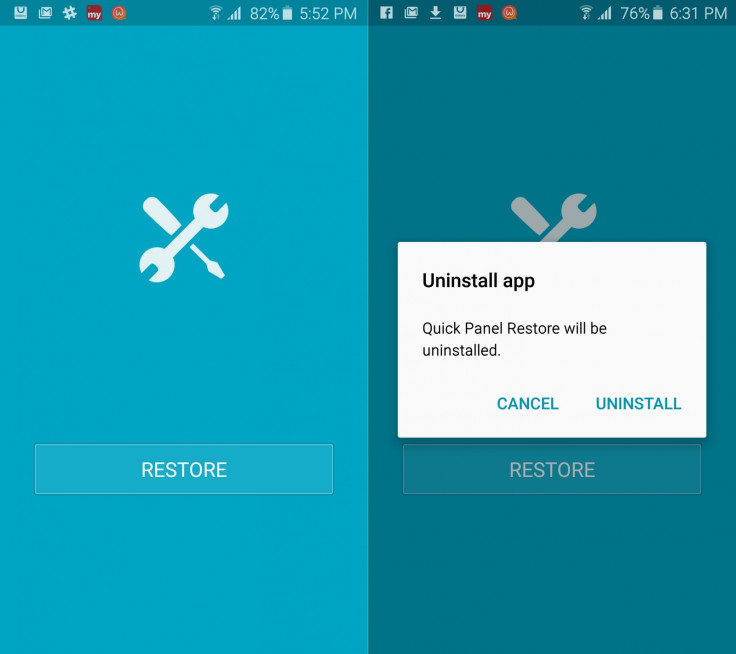 The Quick Settings toggles fix works with just a single tap or click of the Restore button, wherein you also get a popup enabling you to uninstall the app simultaneously while the fix is being applied to your Galaxy S6, reports allaboutSamsung (Google Translated)
Quite surprisingly, there is still no official word on the exact cause of this issue from Samsung, but the company has been very proactive in providing a quick fix at such a short notice, after the news of this bug went viral on the internet.
Affected Galaxy S6/S6 Edge users can head over to the Galaxy App Store and search for QuickPanel Restore app, before downloading the same.
Alternatively, grab the app directly from Samsung's official weblink on your phone.