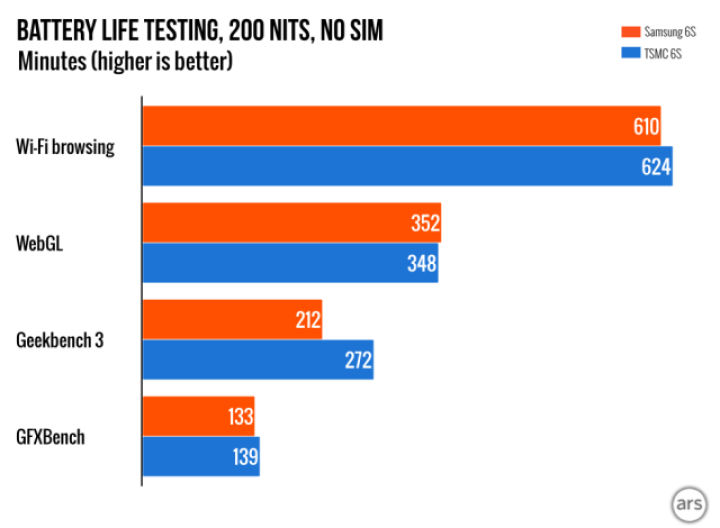 A recent benchmark report by Ars Technica suggests that the TSMC A9 chip based iPhone 6s delivers almost two hours longer battery-life than its Samsung counterpart. In response to such reports, Apple has claimed that the difference in real world usage is barely 2-3%.
The various benchmark scores conclude that the Samsung system-on-a-chip (SoC), yielded consistently lower battery life results, in comparison to the TSMC chip in the iPhone 6s, with the exception of WebGL test where the former overtook the latter. The scores have been computed based on a variety of tests including Wi-Fi browsing, WebGL, Geekbench 3, and GFXBench tests.
The report also emphasises the fact that the Geekbench test is the one that makes a significant difference in the overall result, which is attributed to the "SoC rather than the screen or the battery itself or some other system component".
Explaining the limitations of the test, here is what Ars Technica had to say: