Chelsea Warned Over Attitude of New Signing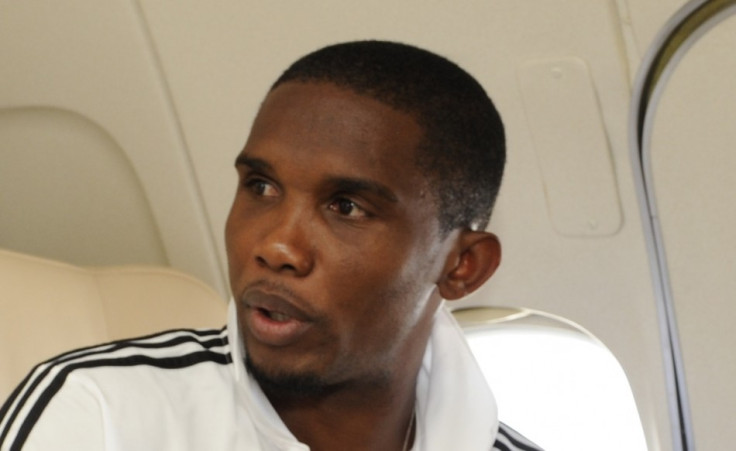 Former Anzhi Makhachkala manager Roberto Carlos has warned Chelsea they have signed a potentially disruptive influence in the form of striker Samuel Eto'o.
Eto'o joined The Blues this summer, reuniting with manager Jose Mourinho under whom he won the treble with Inter Milan in 2010.
His departure from Anzhi was part of a mass fire sale at the Russian giants, who also offloaded winger Willian to the Premier League side and Carlos says Chelsea have signed a player who worked to damage his former club.
"I've known Eto'o since I was 16, and from that time on he's always been a good guy who I've liked a lot," Carlos stated.
"He's a good person, but there a part of him that thinks 'I, and not the group', which is really damaging.
"When a footballer, instead of playing, is interested in signing players who are his friends... it's confusing and strange. He did everything at Anzhi, except play football."
"We managed to professionalise the team. In the second year, we signed Eto'o and I had control of the team - I organised the players and worked with the coach," the legendary Brazil full back added. "I put Anzhi among the best.
"With the arrival of Eto'o, with the values of everyone involved, I had some little problems in the dressing room and had to talk to the Russian players and explain why Eto'o was there.
"However, a moment arrived when Eto'o thought to interfere with my work, to control the club, taking my position and that of Guus [Hiddink, the coach].
"We talked about one thing, and then he went to the players and talked about another. That stressed me out and I warned that I would pack my bags and go.
"No one believed me because I had a four-year contract. But then I called Anzhi and came to an agreement."
Eto'o earned a reported €20m-a-year during his spell at Anzhi and scored 36 goals in 71 games in all competitions for the club before his departure this summer.
The Cameroonian will supplement a Chelsea attack which already includes Fernando Torres and Demba Ba, while Romelu Lukaku joined Everton on a season-long loan.
The 32 year old is likely to make his Chelsea debut this weekend in the trip to Everton in the Premier League.
© Copyright IBTimes 2023. All rights reserved.