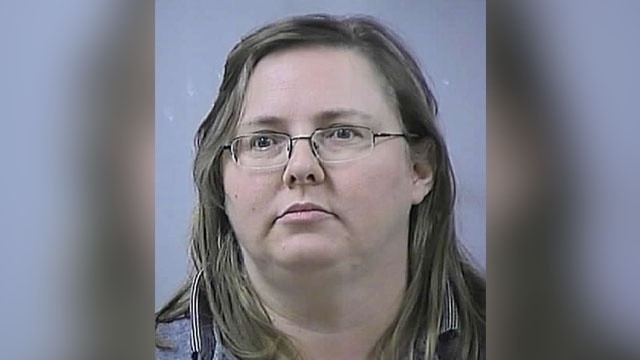 A San Antonio high school teacher has been arrested for having a sexual relationship with a teenage student and moving him into her apartment.
Alberta Fern Padilla, 52, admitted in a statement to the police that she had sex with a 17-year-old Lady Bird Johnson High School student "approximately 15 to 20 times" over the last year.
Padilla told police in the Texan city that she "began to develop feelings for the victim" in June last year after she had began teaching him, according to local broadcaster Kens 5, who obtained a copy of interviews with people involved in the case.
The teacher is being held at the Bexar County Jail on a $20,000 (£15,400) bond after her arrest last week.
As the relationship progressed Padilla provided food, clothing and an LG mobile phone for the teenager at her apartment.
Padilla admitted to having sexual intercourse with the teen many times when her own teenage daughters were away. She also admitted to having sex with the student at a public park in the city.
The 17-year-old student admitted to police that he had lived in the teacher's apartment "off and on" since last June and had had sex on a number of occasions.
Padilla's unnamed teen daughter told investigators that the 17-year-old student would either sleep in a bed with the teacher or on the couch.
One of the teacher's daughter's suspected something was going on and told her older sisters about it.
Police statements show that Padilla called one of her older daughters on 25 August, who recorded the conversation on her cell phone. The teacher is reportedly heard attempting to intimidate her daughter to not report her relationship with the student to the authorities.
Padilla faces the felony charge of improper relationship between an educator and student.
The school where Padilla and the student met is named after the wife of Lyndon Johnson, the 36th President of the US, and holds just over 2,800 students.