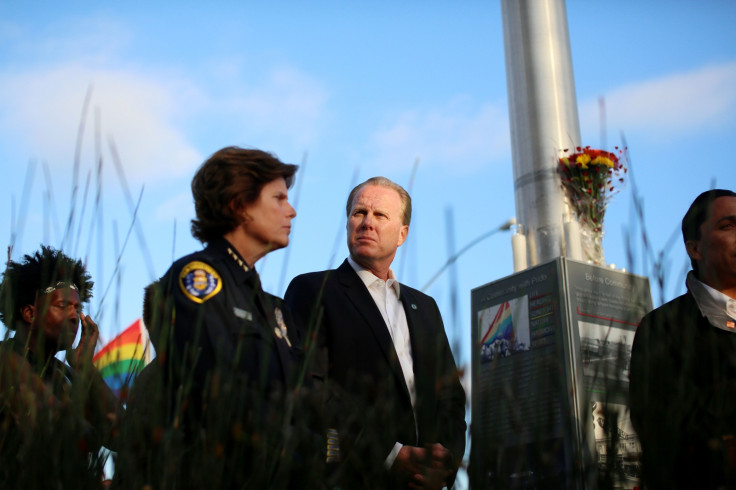 The San Diego police has launched a manhunt for an unidentified man allegedly involved in a series of attacks on homeless men. Two of the victims have died, while two have sustained serious injuries.
Surveillance photos of the suspect were released on Wednesday (6 July). Police has also announced a $1, 000 (£770.38) reward for any information that could lead them to identifying the alleged attacker.
Photos, believed to be of the accused were taken from a store's camera, in which a young white male with dark hair, brown coat, green cap and a black backpack can be seen. Authorities released the photograph soon after the man allegedly set fire to his fourth victim by placing a towel soaked in flammable liquid on a homeless man.
"These evil acts are some of the worst I've seen in my 34 years of law enforcement," police chief Shelley Zimmerman told a press conference and added: "This series against our homeless is the highest priority for our San Diego Police Department."
"We believe that there is someone out there who will recognize this person. Please let's all work together to get this dangerous person off the street as quickly as possible," Zimmerman said.
The suspect's latest victim was a 23-year-old man who was sleeping in a walkway near Horton Plaza in San Diego. Investigations revealed that the victim was first physically attacked on Wednesday and then was set on fire.
"It sounded like a stick hitting a wall ... four or five bangs," an eyewitness was quoted as saying.
He added that the unidentified suspect sprayed something on what looked like a blanket, which was actually the victim and set it on fire and then fled from the spot.
"I can't get it out of my mind – seeing that guy light that other guy on fire. I haven't been able to stop thinking about it," he said.
The first three attacks happened between Sunday and Monday. The police and fire department got a call on 3 July at around 8am and when they reached the spot, they found the body of a man on fire. The second attack happened on 4 July in the 3700 block of Greenwood Street, where officers found a badly bleeding man, who was later hospitalised. On the same day at around 6am the city police received another call of a body being found in an apartment complex in 700 Block of Kerttner Boulevard. This time police recovered the body of a man with multiple injuries.
Speaking about the attacks, mayor of San Diego, Kevin Faulconer said: "The San Diego police department is working around the clock to find this killer ... all resources are being brought to bear to find this individual."