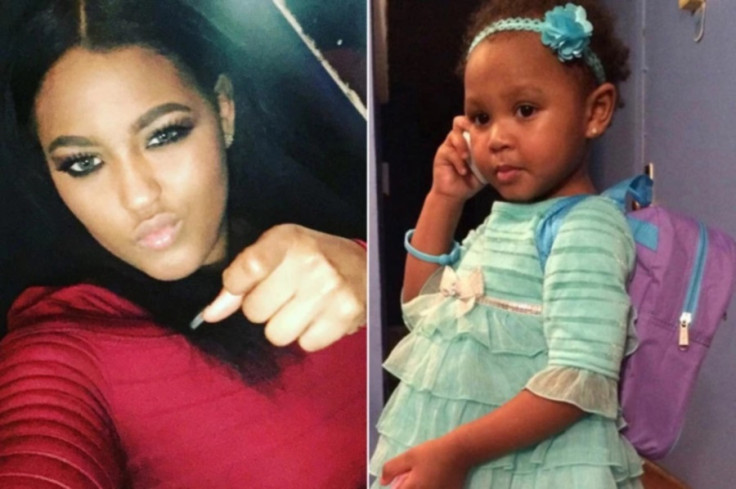 A woman in New York whose two-year-old daughter died in a house fire while she had been working at a strip club will face criminal charges including criminally negligent homicide. Leila Aquino, 20, has been indicted by a Brooklyn grand jury after her child, Kaleenah Muldrow, died on 23 February this year.
Aquino will face counts of criminally negligent homicide, reckless endangerment, and endangering the welfare of a child. Aquino had been cleared of charges of negligence by Children's Services in the months before the death.
In the early hours of the morning, after working her shift at the Cityscapes Gentleman's Club in Queens, Aquino came back to her Brooklyn home to find firefighters outside. The fire service revealed that the terrified little girl had hid under her bed as the apartment burned down.
Firefighters did not even realise that the toddler was in the building at first as she was so well concealed but after discovering her body, they told Aquino who collapsed at hearing the news. The young mother initially told police that she had left her child with a babysitter, the New York Post reported.
But the baby sitter denied the claim, saying that she had stopped working for Aquino earlier that month because she was owed money. After being confronted with the babysitter's counterclaims Aquino broke down and admitted she had been working at the strip club.
It is suspected that the blaze was started after a portable heater that was left on in the apartment.
Neighbour Lisette Smith told the newspaper: "The mother was distraught. She came up, she saw the fire and she said she didn't know where her baby was. She went into the building. She said: 'Where's my baby? I just want to find my baby.' "
In April, a woman from Tennessee was arrested after she allegedly left her 13-month-old daughter in a hot car while she auditioned in a nearby strip club. Kelsey McMurtry, 24, was auditioning for the job at Deja Vu Showgirls in central Nashville, the child was taken to hospital for treatment.