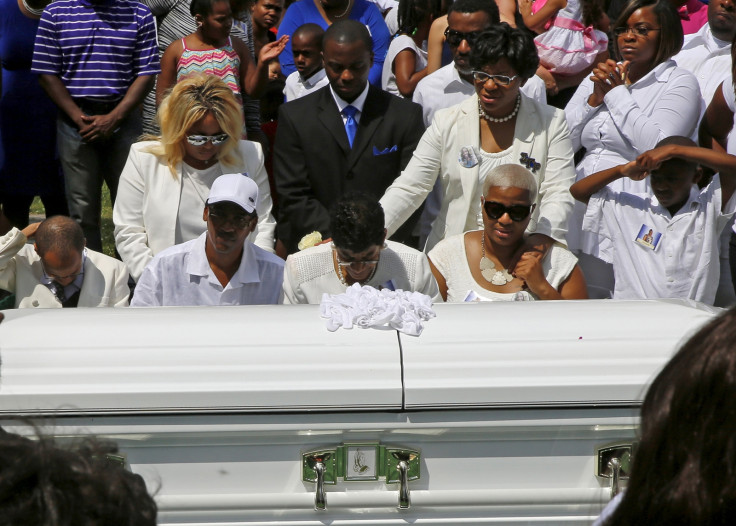 The family of Sandra Bland filed a lawsuit against a Texas county jail and a state trooper for wrongful death on 4 August. The suit comes nearly a month after the 28-year-old was arrested during a routine traffic stop on 10 July by Brian Encinia. Bland died three days later while in police custody.
The Waller County Sheriff's has called Bland's death a suicide by hanging after an initial autopsy. However, her family contends that her death should be investigated and that she would not have committed suicide while in jail.
According to the Washington Post, the suit was filed at a federal court and names Encinia, the Texas Department of Public Safety, the Waller County Sheriff's Office and other jail employees as defendants. The lawsuit claims the state trooper violated Bland's constitutional rights leading Bland to suffer physical injury, pain, suffering, mental anguish, damages and death.
The federal suit also accuses the county jail of failing to provide adequate medical care and failing to properly monitor Bland through mandatory face-to-face checks every 60 minutes.
In a news conference in 4 August, Bland's sister Sharon Cooper said, "What remains constant is that she should not have been there in the first place."
Cooper also commented on the confrontation between Bland and Encinia during her arrest. Dash-cam footage of the arrest shows Encinia ordering Bland out of her car when she refused to put her cigarette out. What begins as a routine traffic stop quickly escalates as Encinia and Bland struggle outside of the vehicle and she is arrested.
"She was phenomenal, she was vibrant, she was outspoken," Cooper said of her sister. "She was unapologetically confident—and that's okay. It's okay to be confident, and it's okay to be assertive in her demeanor and her stature."
Cooper added, "We have stood in awe of her in the manner in which she stood up for herself at a time when other people have not said anything."
According to the lawsuit, Encinia "exhibited a pattern of escalating encounters with the public." The Washington Post reported he was placed on administrative duty by the Texas Department of Public Safety while the investigation is ongoing. Bland's family lawyer, Cannon Lambert Sr, has called for the trooper to be fired and for the Justice Department to launch an investigation into Bland's death with "a fresh set of eyes, an unbiased set of eyes."
"We are looking for Waller County and the individuals involved in this situation to take accountability," the attorney said. "This family is frustrated—they're frustrated because we don't feel like that has happened." Lambert added, "This family needs an answer to the principle question: What happened to Sandra Bland?"
According to the Chicago Sun-Times, Lambert said the family has not received vital information regarding her death.
"We don't have the gastric content information, we don't have the ligature [information], we don't have the police reports, candidly, we don't even really know the time of death," Lambert told reporters. "This family is entitled to know, really, when did she pass, really, what was done in an effort to try to help her."