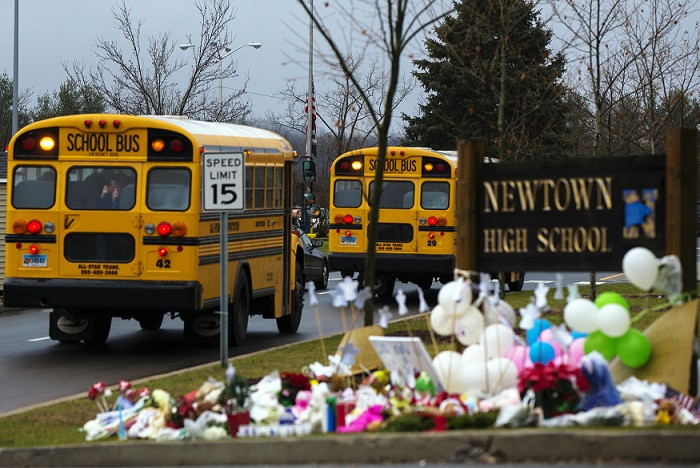 Ten families affected by the mass shooting at a Newtown elementary school have filed a lawsuit against the companies that made, distributed and sold the Bushmaster AR-15 rifle that was used in the massacre.
Sunday (14 December) marked the two-year anniversary since Adam Lanza killed 20 children and six staff members at the Sandy Hook Elementary school. He started the rampage by killing his mother, later launching a deadly attack at the school and finally shooting himself.
The lawsuit filed on Monday argues that the rifle Lanza used is a military assault weapon and should not have been available to buy on the general market.
"In business, measuring risk prior to producing, marketing and selling a product or service is standard procedure," said Bill Sherlach, whose wife was killed in the 2012 attack.
"For far too long the gun industry has been given legislative safe harbour from this standard business practice. These companies assume no responsibility for marketing and selling a product to the general population who are not trained to use it nor even understand the power of it."
The suit names Bushmaster, Camfour and Riverview Gun Sales, the makers, distributor and seller of the rifle.