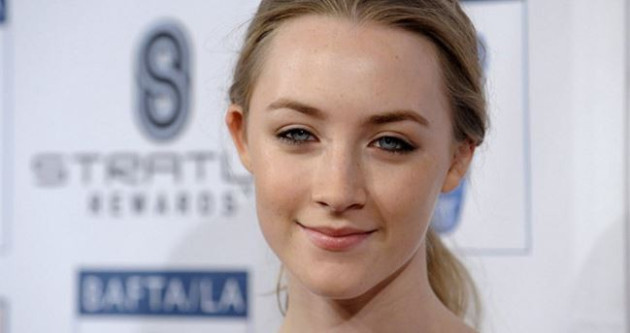 American-born Irish actress Saoirse Ronan confirmed that she has auditioned for a mystery role in Star Wars: Episode VII.
During an interview with Empire, the 19-year-old Hanna actress revealed that there's a long queue of young actors competing for the part.
"Yeah, I did [audition for Star Wars Episode VII]… I don't know whether I should have said that now!," she said, "I mean, everyone did. Everyone has auditioned for it. So many people I know have gone in for the part I've gone in for, and guys who've gone in for a particular part, so I'd imagine J.J. is probably just scanning the earth to find the people that he needs."
Ronan said she had a lot of "fun" pretending to use a light sabre in her audition for the science fiction blockbuster.
"But nobody has a clue what it's about, and nobody's read the script. So I've gone in and read for it, but I have to say, I think it's the only time I've ever thought, 'You know what? Even if I don't get it, I had so much fun auditioning, pretending to take out a lightsaber – out of a bag, kind of inspect it and not know what it is. That was… that was great. A lightsaber! Star Wars!" she added.
On a personal front, Ronan, who recently starred in Twilight writer Stephanie Meyer's new film adaptation The Host, is reportedly dating her How I Live Now co-star George MacKay.
"What happened during the course of film, and I'm hoping that I'm not speaking out of turn, is that they fell in love and it was very easy," the film's director Kevin Macdonald said, "It was Saoirse's first proper boyfriend and, in a way, I think she was living through the same thing that the character is going through."