Saudi Arabia: Man detained for attempting to smuggle in 48,000 beer cans disguised as soft drinks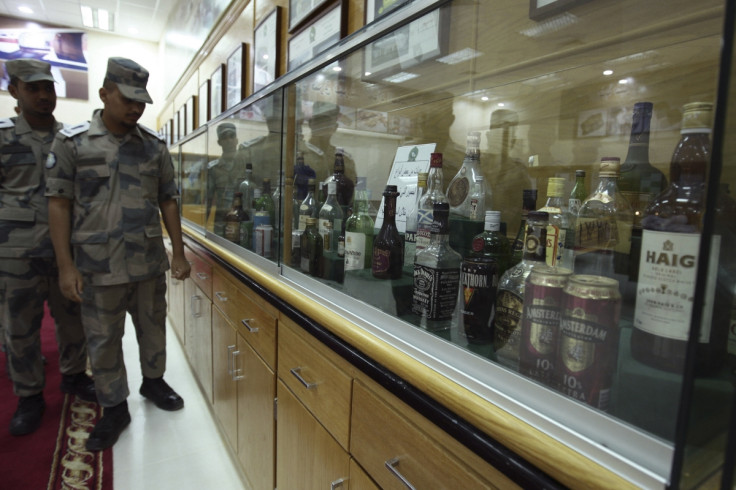 A man has been detained in Saudi Arabia after he was caught smuggling 48,000 cans of beer disguised as Pepsi. Saudi border police said he was apprehended while trying to sneak in crates of Heineken beer covered with Pepsi labels at the Al Batha border crossing with the United Arab Emirates.
Consuming alcohol is illegal in Saudi Arabia, with lashings imposed as a common form of punishment for the offence in the ultra-conservative Islamic kingdom. "A truck carrying what first seemed to be normal cans of the soft drink Pepsi was stopped and after the standard process of searching the products, it became clear that the alcoholic beers were covered with Pepsi's sticker logos," border official Abdulrahman Al-Mahna was quoted as saying by Saudi broadcaster Al Arabiya.
The official added that the attempt was one of many innovative ways smugglers tried to evade customs checks, but that his men "are always ready and alert to catch" the perpetrators.
Austere laws
Last month, British oil executive Karl Andree was released after spending more than a year in a Saudi prison for carrying homemade alcohol in the boot of his car. The 74-year-old faced the prospect of 378 lashes, but was released on 28 October after Prime Minister David Cameron intervened on his behalf.
"The vast majority of Brits make their own alcohol out there because it's that or nothing," Andree told the Sun newspaper after his return to the UK. "I stuck about ten bottles [of homemade wine] in a box and hauled it into the back of my Chevrolet Traverse. I stopped off for some groceries on the way and parked on what was a main road by the store.
"When I came back, I opened the tailgate to stick my bag in. At this moment I heard a harsh voice behind me, 'Excuse me what is in that box?' That's when I froze. I turned around and there was a non-uniformed member of the Islamic religious police. They operate to uphold Sharia law. I knew it was game over," Andree stated.
© Copyright IBTimes 2023. All rights reserved.