Saudi Arabia-UK relations: Is this realpolitik or greedy nihilism?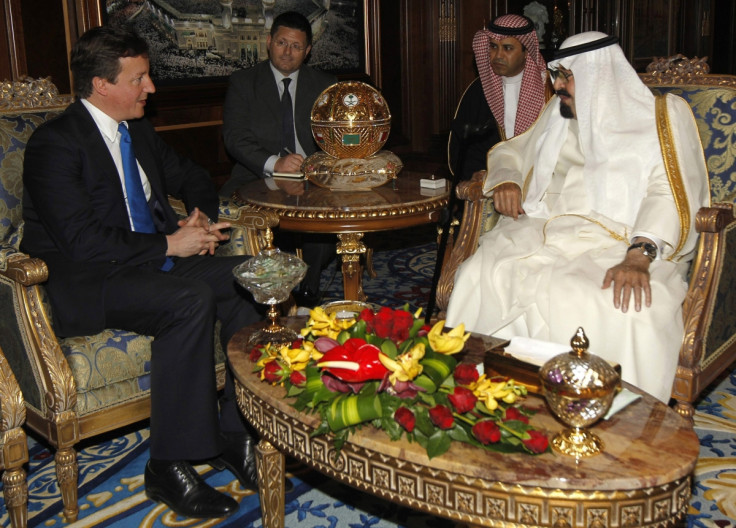 Saudi Arabia has issued a veiled threat to the British establishment amid growing concern about the Arab state's grubby human rights record. The latest wave of British criticism of Saudi Arabia was sparked after it emerged that a 21-year-old Saudi man, Ali Mohammed al-Nimr, faces beheading and crucifixion in public.
At age 17, al-Nimr was tortured into confessing to trumped up charges after taking part in a protest. The nephew of a vocal Shia cleric and activist, he has been incarcerated since.
Across the political spectrum there has been vocal unease at the ongoing cosy relationship between the British and Saudi governments. Despite the latter's notorious human rights abuses, the desert's black, slimy riches are worth more than the lives of ordinary Saudis.
As well as al-Nimr was the case of a British grandfather who lived in Saudi Arabia and had been imprisoned for brewing his own alcohol at home. Karl Andree, 74, had been serving a prison sentence since August 2014 and was due for release. Despite this and his ailing health, the Saudi authorities added 350 lashes to his sentence, sparking outcry back in Britain.
The Saudi justice system is one of lurid, medieval barbarism. Until recently, it was one we were happy to milk for money. The al-Nimr and Andree outrage culminated in the terminating of a £5.9m (€8.2m, $9m) bid by the UK Ministry of Justice to advise the Saudi justice system after political pressure on the government.
Michael Gove, who took over as justice secretary after the 2015 general election, had been concerned about the bid for months and placed it under review before it was scrapped. But the Saudi regime is are not happy.
"Over the past few weeks, there has been an alarming change in the way Saudi Arabia is discussed in Britain," wrote Mohammed bin Nawaf bin Abdulaziz, the Saudi ambassador in London, in the Telegraph.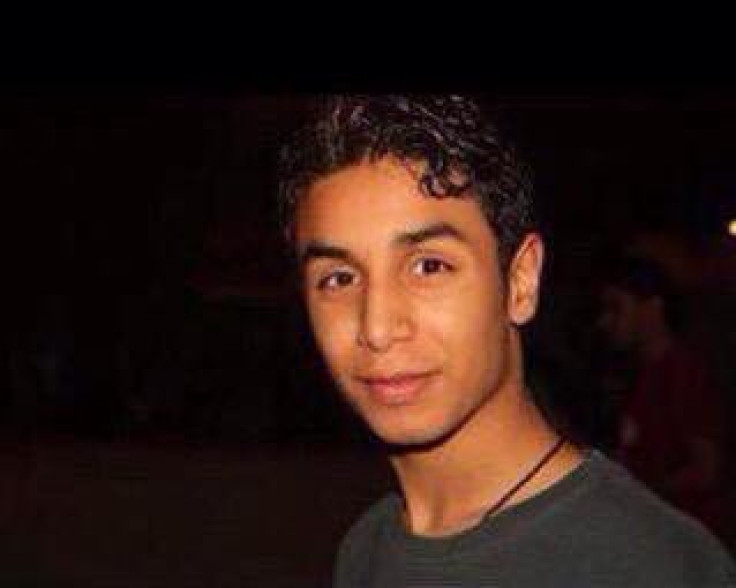 Ali Mohammed al-Nimr faces death by crucifixion for alleged participation in anti-government protests
Facebook
"The Kingdom has always had to deal with a lack of understanding and misconceptions, but on this occasion I feel compelled to address some of the recent criticisms. "The importance of Saudi Arabia to the UK and the Middle East's security, as well as its vital role in the larger Arab world as the epicentre of Islam, seems to be of little concern to those who have fomented this change.
"Yet it should be worrying to all those who do not want to see potentially serious repercussions that could damage the mutually beneficial strategic partnership that our countries have so long enjoyed."
In short: keep quiet about how we run things in Riyadh -- the beheadings, the torture, the civil rights abuses, and so on -- or we will take our oil money and lavish it elsewhere.
But just how much is the Saudi relationship worth to the UK? According to Abdulaziz, 50,000 jobs in the UK and Saudi Arabia are supported by the commercial relationship between the two. And, he adds, £90bn ($138bn, €125bn) of private Saudi wealth is invested in the UK economy and its companies, helping to drive growth and employment.
The UK exports a lot to Saudi Arabia, much of it arms and defence goods. In 2014, the value of UK exports to Saudi Arabia was £4.17bn, from £4.22bn in 2013 and £3.26bn in 2012. The UK also imports from Saudi Arabia, but less than we export - leaving a trade balance in our favour. In 2014, the UK imported £2bn worth of goods and services from the Saudis.
As the Saudi society grows, and grows richer, there are a number of opportunities for British firms to capitalise on, be it infrastructure, retail, education, health. And they may get special preference if the relationship stays special.
The Saudis pump money into London. Some of it goes on property in the most expensive central and west London post codes, such as Knightsbridge. And some of it is lavished in the luxury shopping districts.
After Eid, many wealthy Saudis - oil-enriched plutocrat princelings - flock to London's west end to splash out on clothes, cars and jewellery. According to Worldpay, a payment processing firm, Saudis spend on average £189.26 per transaction in the UK. That puts them in third place for Middle East spenders, behind the UAE in second at £275.17, and Qatar in first at £466.89.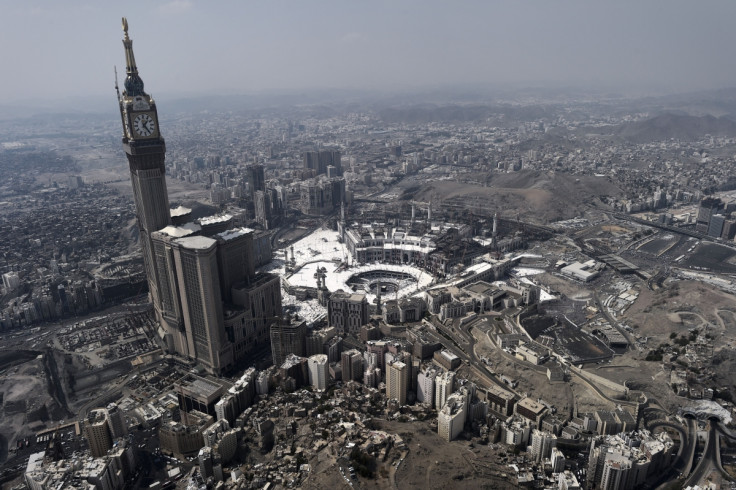 More than just the financial benefits to the UK-Saudi relationship, the government insists it benefits in security terms, too. When Channel 4 News grilled Prime Minister David Cameron about the UK's Saudi ties, he said he could think of at least one thwarted plot to attack Britain that relied on Saudi intelligence - saving hundreds of lives.
The Saudis, he insisted, are an important ally in the Middle East in the fight against terrorism, an ally that helps to keep the UK safe. And his priority is the security of Britons, which means having diplomatic and commercial relationships with states whose systems we fundamentally disagree with.
But while the Saudi regime is sharing intelligence with the UK, some of its citizens are sharing their wealth with the world's terrorists, in particular the nightmarish Islamic State (Isis).
"Today, Saudi citizens continue to represent a significant funding source for Sunni groups operating in Syria," said a 2014 note by The Washington Institute thinktank. "Arab Gulf donors as a whole - of which Saudis are believed to be the most charitable - have funnelled hundreds of millions of dollars to Syria in recent years, including to Isis and other groups. There is support for Isis in Saudi Arabia, and the group directly targets Saudis with fundraising campaigns, so Riyadh could do much more to limit private funding."
There is a question to be asked about all this: how much compromise on British values is too much? It is a question not just being applied to the Saudi relationship, but also to the Chinese one in the wake of the state visit by President Xi Jinping.
The Saudi system is based on a hardline interpretation of Sharia law. It is not going to change that system anytime soon. And it is unlikely that we can use our diplomatic and commercial influence to much effect in terms of human rights abuses.
So should we take a utilitarian view and just cash in for our benefit, even if it means helping to legitimise an anti-democratic, brutally repressive regimes which stand opposed to our values? Are we really happy to repeat the nauseating spectacle of the half-masting of Westminster Abbey's flag in deferential respect for the fresh cadavers of Saudi kings, just to keep them sweet? The government, wide-eyed at the Saudi bank account, seems content enough.
But there is realpolitik, and then there is nihilism. It is a fine line and one often trod clumsily by the British government, which is happy to abandon liberal democratic principles for the right price tag.
© Copyright IBTimes 2023. All rights reserved.