A Saudi man who tied his wife up and set her on fire has been sentenced to 19 months in prison and a flogging.
The unnamed 40-year-old man got a friend to help him tie up his wife with a chain, drench her in gasoline and set her on fire, said Jeddah-based daily newspaper Okaz. Reports are unclear exactly why the men did this.
The unnamed woman, who survived the burning but sustained significant injuries, has condemned the light sentence.
She said: "I don't know why he was given a mitigated sentence, why I was given no damages despite forensic reports establishing I sustained significant burns and why his friend was not prosecuted."
"Who will bear the costs of my treatment now, which may go on for years?," she added.
The woman has undergone a number of operations to treat her injuries, so far amounting to more than $100,000.
The wife said she wants her husband and his friend to be re-tried for attempted murder. This would mean the pair could face a death sentence.
A Saudi woman who burned her husband to death in 2011 was beheaded.
Saudis took to Twitter, describing the sentence as a miscarriage of justice.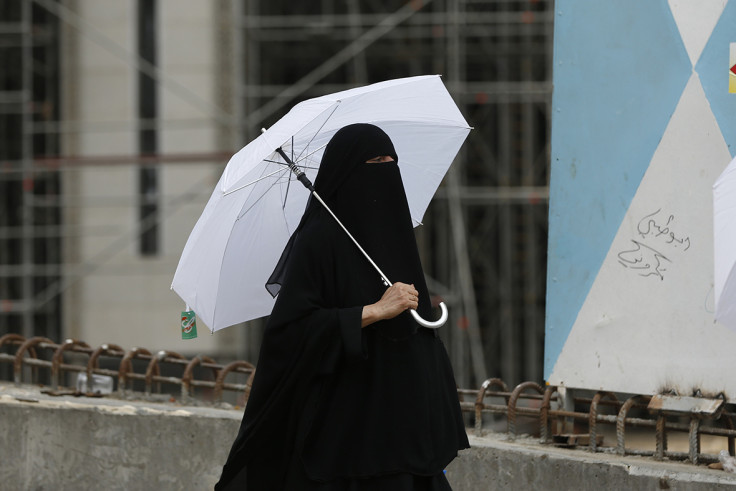 "The judge is a man and probably believes it is okay to discipline a woman by burning," wrote Muna al-Khayal.
"A house where a woman is unsafe, is not a home," added Justletitgo1986.
Saudi Arabia implements a strict version of Sharia, or Islamic law, which often gives men precedence over women. Women are not allowed to drive in the kingdom, and have had to obtain permission from a male guardian to travel abroad, obtain a passport, or get married.
Last April Crown Prince Mohammad bin Salman announced the kingdom's Vision 2030 to diversify the nation away from its dependence on oil, and develop other sectors such as health, education and tourism.
Observers note that while some social reforms are expected as part of this programme, the kingdom's conservative elites remain firmly in control of policy.