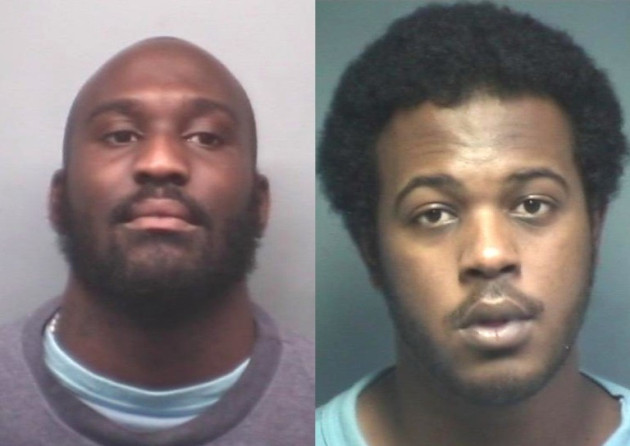 Two London men obsessed with gangster movies have been jailed for a total of 33 years after torturing two students at the University of Portsmouth.
Roy Sawyers and Carlos Wilmot, both 23 and from London, "enslaved" 21-year-old student Nathaniel Smith to make him carry out crimes. Wilmot moved into Smith's room and Smith was ruthlessly attacked if he failed to do as he was told by the men. His shins were broken with golf clubs and he also had an eyelid torn and his jaw broken.
Another student, Sean McGrath, was also tortured and coerced into drug dealing on behalf of Wilmot and Sawyers. When Smith refused to assault McGrath he was subjected to a sustained assault using a steam iron, boiling water and a blowtorch. Smith was found semi-naked in a nearby garden and suffered post traumatic amnesia, unable to recall anything for a week following the attack.
Smith, who was in the second year of a graphic design degree, was taken to a specialist burns unit at Salisbury District Hospital following the attack, and still suffers from anxiety and scarring. He is now studying for a degree at a university near his family home in London.
Wilmot and Sawyer had moved to Portsmouth from London with the intention of becoming major drug dealers in the city. Sawyers mainly sold cocaine and cannabis; Wilmot dealt crack-cocaine and heroin.
Rob Welling from the Crown Prosecution Service Wessex said: "Roy Sawyers and Carlos Wilmot are drug dealers who enslaved Nathaniel Smith, a young Portsmouth University student with no previous involvement with the drugs world, into selling drugs for them. They came from the same part of London and ended up at university together.
"For a few months Roy Sawyers moved away to Kent, which is where he teamed up with Carlos Wilmot dealing Class A drugs. They returned to Portsmouth and decided they would set up a similar drug operation here."
Wilmot was jailed for a total of 20 years, co-defendant Sawyers for 13 years at Portsmouth Crown Court. In sentencing, Judge Pearson said: "You exploited and bullied two relatively young, inoffensive, timid students. That bullying and intimidation continued with a course of conduct that can only be described as torture. This was a gratuitous degradation, there was absolutely no reason for you to continue assaulting him in the way you did."