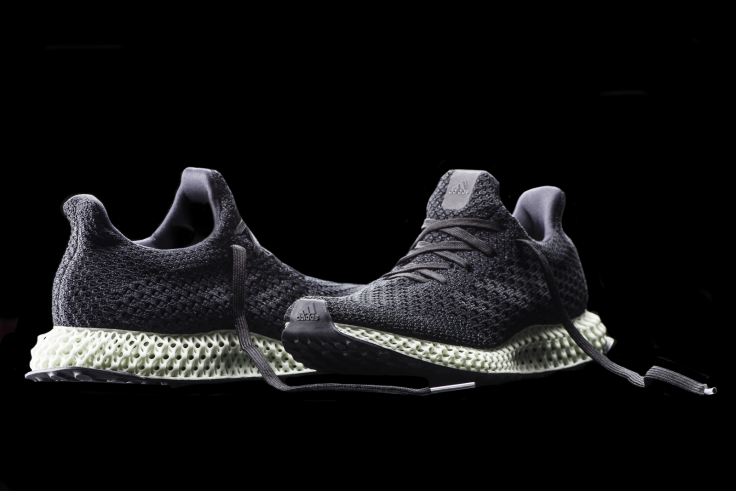 Footwear fanatics are kicking up a fuss about Adidas's new 3D-printed trainers, set to go on sale later this year.
The sportswear giant's FutureCraft 4D footwear are being created using a cutting-edge manufacturing process that uses light to 3D print objects.
The FutureCraft 4D will be the first 3D-printed shoe Adidas has mass-produced and the first created using the Digital Light Synthesis printing technique developed by Silicon Valley start-up Carbon.
Carbon has been tasked with creating the midsoles of the Adidas' footwear – the layer of spongy, shock-absorbing material between the inner and outer soles of the shoe.
Adidas eventually plans to offer bespoke shoe designs for customers using Carbon's manufacturing process, reports MIT Technology Review.
Carbon's Digital Light Synthesis technique uses controlled bursts of light and oxygen to create solid 3D objects from a pool of liquid resin. This allows objects to be created much more quickly than traditional 3D printing techniques, the company claims.
Watching the video of the process in action, it's immediately clear how it inspired Adidas' latest footwear. Aimed at runners it sports a honeycomb-like sole designed for shock absorption.
Adidas said it would produce 300 pairs of FutureCraft 4D trainers later in April for "friends and family", before releasing 5,000 pairs to high street shelves starting this autumn. The company aims to ship 100,000 pairs by the end of 2018.
No pricing details have been given by Adidas at time of writing, however given the technical wizardry involved in manufacturing, you can expect them to arrive at a premium. The company's last shoes made using traditional 3D printing, the FutureCraft 3D, retailed at $333 (£270, €315) when they arrived in 2016.
Sportswear rival Nike is also eyeing up 3D printed technology for footwear of the future, with COO Eric Sprunk suggesting in 2015 customers would one day be able to design and print their own bespoke shoes at home.