Japanese conglomerate Toshiba has posted a ¥37.8bn (£208.2m; €284.2m; $316.8m) for the 12 months to the 31 March period in the wake of a probe into improper accounting at the firm. This compares with a net profit of ¥60.2bn announced a year earlier.
The earnings report caps a tumultuous six months for Toshiba after it revealed in April that it was looking into accounting irregularities at the firm. Its president and vice president resigned in July after an independent panel found the conglomerate had overstated its profits by ¥155.2bn, since the 2008 global financial crisis.
The company, which manufactures everything from computers to nuclear reactors, said it would revamp its 11-member board as part of measures to improve corporate governance. Its share price, which has shed about 30% of its value since April, closed 1.8% higher in Tokyo.
"The announced fiscal year loss is within the range of what investors have been expecting, so investors are buying back the shares," Mitsushige Akino from Ichiyoshi Asset Management in Tokyo told Bloomberg, "But in the long run, it is unclear how Toshiba will change," he added.
Board shake-up at Toshiba
In its earnings report, Toshiba expressed "sincere apologies for inappropriate accounting treatment that has severely undermined the trust of shareholders, customers, employees and all other stakeholders".
It said the improper accounting resulted due to "certain members of top management" consistently pressuring their subordinates to overstate profits in order to achieve budget targets.
"Going forward, resolving management issues and improving the company's business environment are all imperatives for the company, together with putting measures into practice to prevent recurrence," the report read.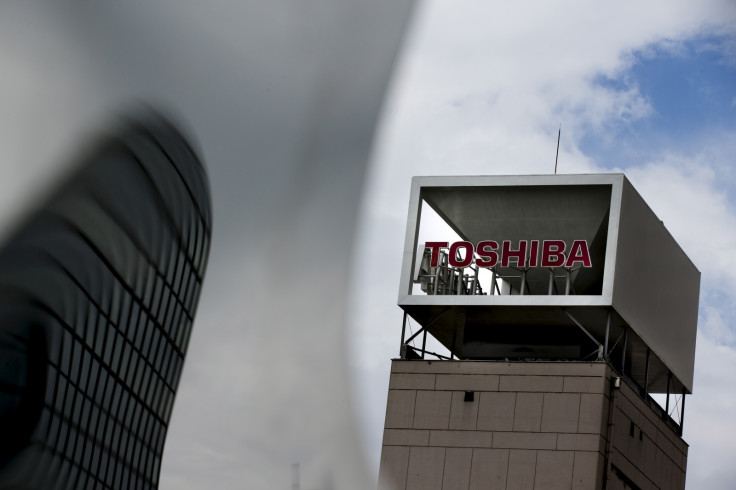 Toshiba nominated Shinzo Maeda, former president at Japanese cosmetics firm Shiseido, as the chairman of a revamped 11-member board, with the new appointments set to be voted on at an extraordinary shareholders' meeting on 30 September. In July, the conglomerate sold Finnish elevator maker Kone for £608m (€865m, $946m) to improve its balance sheets.
"Toshiba is still facing a number of daunting issues, such as what to do with its unprofitable PC and TV businesses," Hiroyasu Nishikawa, senior analyst at IwaiCosmo Securities, told Reuters.