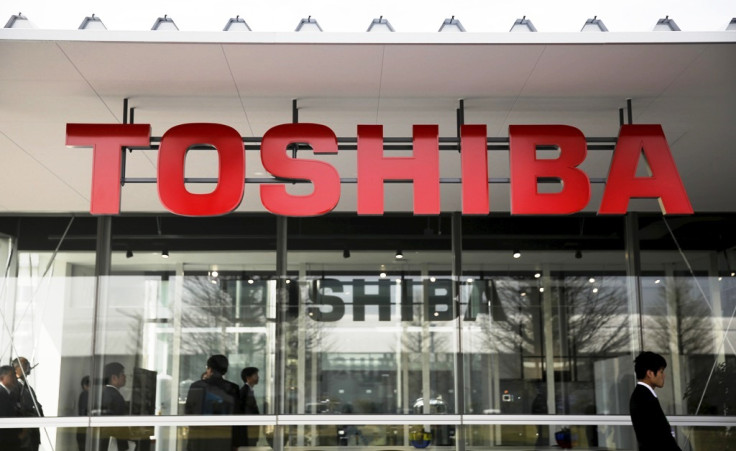 Japanese conglomerate Toshiba, which is in the middle of an accounting scandal, expects ¥300bn (£1.6bn, €2.2bn, $2.4bn) to ¥400bn ($3.2bn) in charges related to the issue, Reuters reported, citing people familiar with the matter.
The company came under fire with its improper book-keeping practices, which allegedly led to an overstatement in profits by more than ¥170bn.
Toshiba earlier hired a third-party committee to investigate its past book-keeping practices, after it found irregularities. The committee is slated to release its report next week.
Sources told Reuters that the charges include six years of overstated profits uncovered by the committee, as well as various write-downs. A Toshiba spokesman told the news agency it has not yet compiled any estimates of potential charges.
Other sources with knowledge of the probe said that investigators were looking into the role that top officials played in the irregularities, focusing on whether they had knowingly encouraged wrongdoings.
The Nikkei business daily earlier reported that Toshiba CEO Hisao Tanaka will step down in September in connection with the scandal. In addition, more than half the board is expected to resign at the shareholders' meeting, when the company will release its earnings for the 2014 financial year.
The conglomerate, whose businesses range from laptops to nuclear energy, disclosed accounting irregularities in April, after regulators asked for a report about its past book-keeping. Since then, the company's shares have slumped about 29%.
Top officials at the company allegedly instructed subordinates to delay booking losses in the infrastructure business. They also set overly aggressive targets in new businesses such as smart metres and electronic toll booths, encouraging the understating of costs and overestimating revenues.
A Toshiba spokeswoman told Reuters that the company had not yet made any decision on the matter and was waiting for the third-party committee to release its findings.