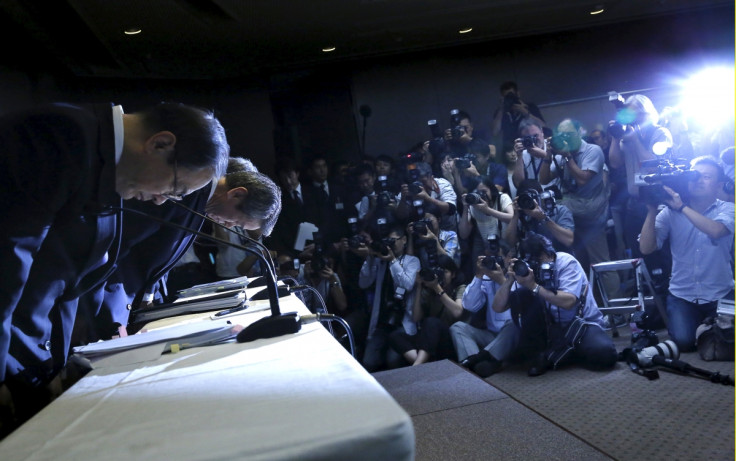 Japanese conglomerate Toshiba is likely to post a net loss of ¥10bn (£54.4m; €74m; $83m) for the last fiscal year amid a probe into improper accounting at the firm. Toshiba, which manufactures everything from computers to nuclear reactors, has twice delayed release of its earnings reports for the 12 months to 31 March, after it was found to have overstated its profits by £780m over a seven-year period.
The company's former chief executive Hisao Tanaka stepped down in July over the scandal. The Japanese newspaper Yomiuri Shimbun said Toshiba, which has pledged to release its earnings by 7 September, could postpone the release of the report for a third time if further irregularities are found. Its shares closed up 2.1% in Tokyo on 3 September.
In August, Toshiba said it would likely post a net loss for the fiscal year and announced a shake-up of its leadership, with interim president Masashi Muromachi asked to stay on in his role.
"Amid the biggest crisis facing Toshiba in 140 years since our founding, we need to improve corporate governance, internal controls and our corporate culture," Muromachi told the Kyodo news service on 18 August. "We will proceed with structural reform anew."