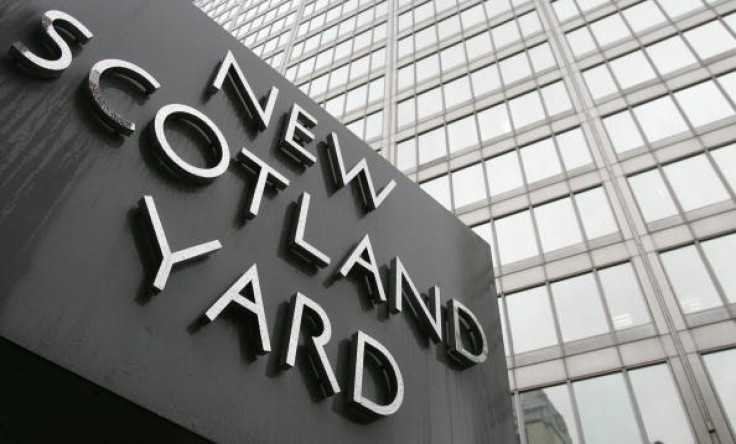 A serial sex offender who assaulted five women over the course of a single weekend has been jailed for eight years.
Dorian Bell, 32, admitted to one count of attempted rape and four counts of sexual assault as well as and one count of possession of a knife following his spree of sexual offences across south London on the weekend of 18 March and 19 March, this year.
Bell assaulted his first victim at 4am on 18 March on the St Saviour's Estate in Southwark. He had followed the woman and attempted to engage in conversation with her before pushing her against a wall and attempting to kiss her. He then put his hand down her trousers and sexually assaulted her.
Bell ran off after local residents were alerted to the victim's screams.
Just 50 minutes later, Bell assaulted another woman by putting his hands up her dress while she was waiting for traffic lights to change close to New Kent Road at the junction with Falmouth Road. The woman managed to elbow Bell in the face before he ran off.
He then assaulted a teenage girl around 4:45pm on 19 March on Beckway Street in Walworth. On this occasion, Bell hugged the girl without any warning and put this hand under her top and groped her.
Less than an hour later at 5:25pm in Walworth Road, Bell attacked another young woman who was walking with her father by grabbing her right buttock and squeezing it for several seconds.
Later that night, a woman was walking down John Ruskin Street near Oval when she was grabbed by Bell and dragged into an alleyway. During the struggle, the victim bit Bell's finger. He then punched the woman in the face, before pulling out a knife and threatening to rape her. Bell ran off when the victim's screams were heard by two people walking nearby.
The woman immediately called 999 and gave a description of Bell to the police. Officers then spotted him and gave chase before being apprehended in Queens Row, Walworth. Bell then pulled the knife out again and attempted to slash his neck and wrists before offices were able to detain him.
After pleading guilty on 7 June to the charges, he Bell has now been jailed for eight years at Inner London Crown Court.
In an unusually move, police will not be releasing an mugshot image of Bell. It was reported that the force are refusing to do so as the image might "scare his victims".
A police spokesperson could not confirm reports to IBTimes UK, adding there are several other factors which police may decide not to release image of a convicted criminal including safety of his family.
DC Robert Jamieson of the Met's Sexual Offences, Exploitation and Child Abuse Command, said: "Dorian Bell is an extremely dangerous and disturbed sexual predator who has complete disregard for his victims and the impact his actions have had on their lives.
"He sexually assaulted five females in a series of attacks over one weekend, one of whom was subjected to a horrific knifepoint attack. I would like thank the victims and acknowledge their courage throughout this investigation. Due to the overwhelming forensic and CCTV evidence, Bell had no option other than to plead guilty.
"The sentence handed to Bell reflects the gravity of the offences and the effect that his actions have had on the victims since the attacks."