Cumbria axe murderer John Jenkin has been jailed for life for the brutal killings of his mother and sister.
Jenkin butchered Alice McMeekin, 58, and Kathryn Jenkin, 20, at a house in Millom, Cumbria, on 8 June last year.
Preston Crown Court heard how suicidal Jenkin, who admitted manslaughter, had tried to drown himself in a river two days before the rampage, and had intended to have sex with his sister's dead body after the killing.
Prosecuting, Tony Cross QC, said Jenkin had repeatedly spoken about killing "my mam" and two days before the attack approached a van driver near Millom pier, put his hands in the air in a "surrender" motion and said: "I am armed but it's not in my hands."
Later that day he was spotted acting erratically at Hodbarrow nature reserve with blood smeared across his forearms after cutting himself with shells.
He was taken to Dane Garth in Barrow where he was seen by psychiatric staff. Jenkin told them he'd ingested two tablets of LSD, half a bottle of whisky, and some cannabis.
Jenkins was judged low risk and released, but the next morning launched his barbaric attack.
The court heard how while attacking his mother with an axe, he was disturbed by his sister whom he then chased and repeatedly hit with the axe before raping her.
He then axed the family dog after it began barking.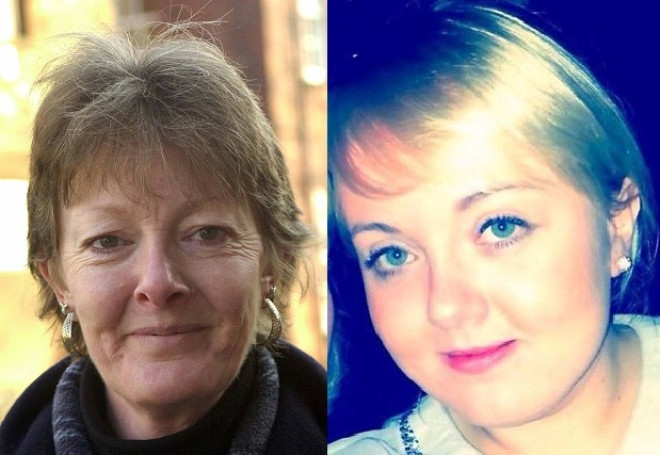 Sentence
Jenkin had been charged with murder, but guilty pleas to two counts of manslaughter on the grounds of diminished responsibility were accepted at an earlier hearing. Jenkin said he was suffering a schizophrenic episode.
He was given a life sentence and a hospital order to be served at Ashworth Hospital, Merseyside, with a minimum of 12 years in prison.
The family of Alice and Katie released this statement: "The words don't exist to describe our feelings of loss following the events which occurred in June last year. It has been a family tragedy on so many levels.
"Alice and Katie will always be greatly missed and fondly remembered by all who knew them.
"We are grateful for all the help and support we have received, particularly from family, friends, and specially trained officers from Cumbria Police. Life for us will never be as it was and we would now ask to be left to come to terms with our loss."