Scottish Independence: No Automatic Admission to EU After 'Yes' Vote, Brussels Warns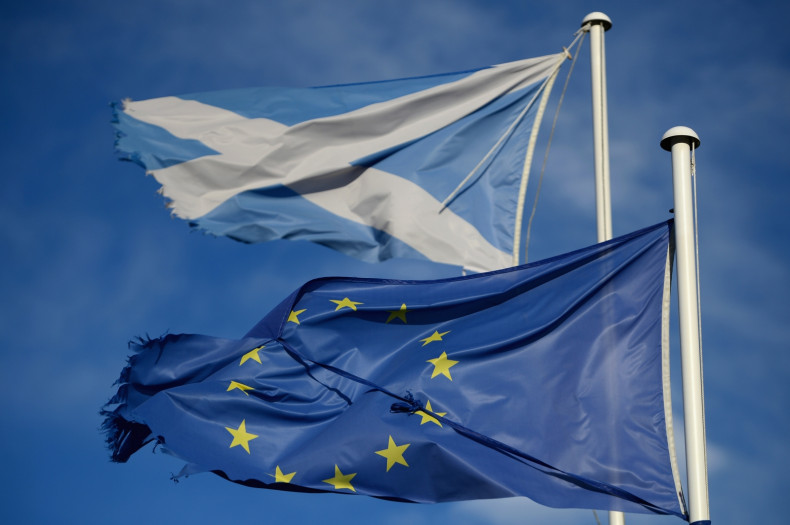 An independent Scotland would get no automatic pass into the European Union, Brussels has decreed.
On the day that the pro-independence campaign took its first-ever lead in the referendum campaign polls, a stark warning came from Europe about what a break from the United Kingdom would mean for Scotland.
The European Commission restated its position that an independent Scotland would be forced into leaving the EU, before applying to be let back in.
The news threatens to damage one of the central planks of the Yes campaign. According to SNP leader Alex Salmond and all the campaign's publicity, Scotland's place in the EU would be "assured" should there be a 'yes' when the referendum takes place in 10 days' time.
European Commission spokeswoman Pia Ahrenkilde-Hansen told Reuters the EU's position on an independent Scotland has not changed from two years ago.
To illustrate the point, the Commission pointed to comments made by its President Jose Manuel Barroso in 2012, saying that "if part of the territory of a member state would cease to be part of that state because it were to become a new independent state, the [EU] treaties would no longer apply to that territory."
Under EU admission criteria, an independent Scotland would need to win the support of all 27 member states to win readmission.
Some commentators have suggested Spain would be particularly unlikely to back the Scottish cause, as the accession of an independent Scotland to the EU would encourage the region of Catalonia in its own drive for independence from Madrid.