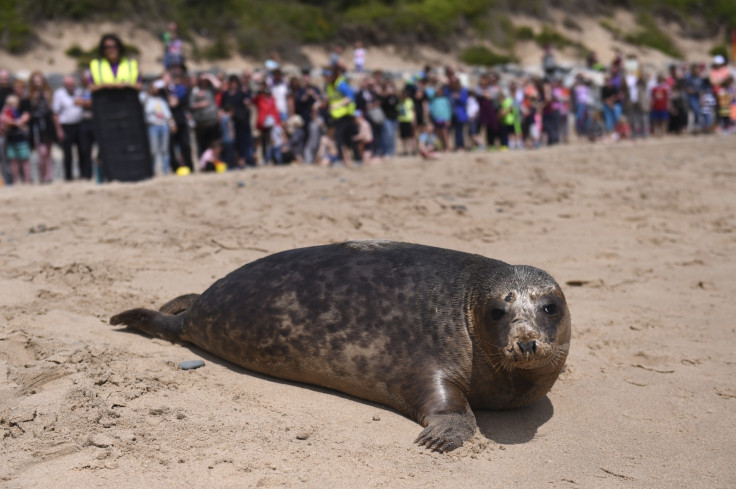 The Devonport City Council in Tasmania, Australia, has safely released a 120-kilogram (265lb) seal, which was found inside a women's toilet on Tuesday (26 July), close to the ocean.The male seal, nicknamed as Sammy, put the council members in surprise after they found him taking nap in a cubicle in the female toilets at the Mersey Vale Lawn Cemetery.
The discovery of the animal was even more surprising as he was half a kilometre from the nearest water.
According to a council member, Karina Moore, she first thought that the council workers were joking when they emailed her about the discovery of the seal. She also added that they had put the picture of the seal on the council's Facebook page, which had attracted a lot of attention from the people.
"It's been one of those positive stories that we've had a lot of fun with, but we know that that animal's been really safe and looked after by everybody," Moore was quoted as saying by ABC.
Wildlife biologist Rachel Alderman has appreciated the move taken by the wildlife officers for the seal's safety and release. "The officers were able to shut the door to the cubicle and keep it contained, which reduced potential issues for the seal and people, so you couldn't have asked for a better result, really," she said.
"We try to intervene as little as possible, but obviously in this case the seal posed a potential risk to itself to get back to the water.
"They're a really abundant species all around Tasmania, particularly in Bass Strait, and we've had them turn up in Cataract Gorge, paddocks, people's backyards, and now we can add a toilet block in a cemetery to the list," she mentioned.