The search for Mexico's ghosts: 'The worst thing is not knowing what happened'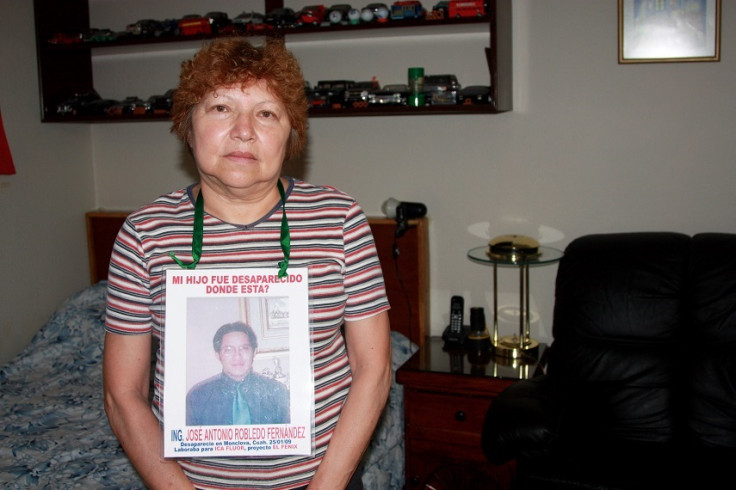 The bedroom was pristine, untouched as if the clocks had stopped one afternoon in January 2009. The immaculate shelves house a collection of DVDs and CDs of bands once famous. Pictures of a young man's graduation and holiday snaps still decorate the main wall.
María Guadalupe Fernández Martínez, or Lupita as everybody calls her, walked into the bedroom and sat on the bed, barely able to hold back the tears.
"It's been six years and three months," she said, looking around the room in despair.
She remembers the day as if no time had passed. On 26 January 2009, a loud and desperate knock on her door signalled the news no parent wants to hear.
Her only son, José Antonio Robledo Fernández, had been brutally abducted by a group of armed men in Monclova, a town 1,000 kilometres north from Mexico's capital, where the then 32- year-old engineer was working, helping to build the largest steel processing plant in Latin America.
José Antonio was driving to a shop when the men approached him and entered his vehicle by force.
His girlfriend, Verónica, was on the phone to him as the abduction played out.
"Give us the keys and move inside," she heard the men shouting as they savagely beat José Antonio. Then, the communication was suddenly lost.
On hearing the terrifying news, Lupita and her husband, José, immediately packed a bag and made the 1,000-kilometre trip from Mexico City to Monclova to look for their son.
"I only took clothes for a couple of days. I never imagined it was going to take longer than that to find him," she said.
'Time and money'
The couple desperately visited hospitals, police stations and drove around town in the hope of finding clues as to José Antonio's whereabouts.
When they reported the incident to the local police, they were told not to worry, that it was all a "matter of time and money". They believed José Antonio had been kidnapped and that those who held him were soon going to ask for a ransom.
His case was not surprising in a country where hundreds of people go missing or disappear without a trace every year.
They waited, but the call never came.
"We were told to go back home and wait for news there. The local authorities [in Monclova] said José Antonio was probably a target because his car had a number plate from Mexico City, which made him suspicious to the locals."
A few days into their frantic search, a security guard at the company José Antonio was working for took the couple to meet members of a local criminal gang who claimed to have information about his whereabouts. The gang members warned them against talking to the authorities about their son.
Lupita and her husband were so terrified after the meeting they decided to continue their fight from Mexico City.
"They told us not to talk to anyone. We never imagined we were going to confront people from organised crime," she explained, still traumatised.
Search for justice
When they returned home without their son, Lupita and her husband quickly realised they were not the only ones.
According to official figures, more than 25,000 people have disappeared or gone missing in Mexico since 2006, many of them subjected to enforced disappearance at the hands of the authorities acting alone or in complicity with criminal gangs.
Human rights organisations, including Amnesty International, have complained of the Mexican authorities' epic failure to search for those who have disappeared and bring those responsible to justice.
Frustrated by the lack of an effective investigation into her son's disappearance, Lupita quickly decided to take matters into her own hands and follow up any clues she came across. Authorities in Mexico usually refuse to register reports of disappearances, and take months to even open an investigation.
She got hold of phone records as well as GPS files showing the location of José Antonio's car and mobile phone at the time he was abducted. She handed this evidence over to the authorities.
"All hopes of finding my son were fading fast so I decided to do something. We still do not know what happened to my son," Lupita said.
As if things could not get any more desperate, two years ago, authorities told Lupita her son was dead but that they had no body to show for it. Their only evidence is a testimony of an alleged eyewitness that reported seeing him being killed. The fact is that José's whereabouts are still unknown.
"Being told this was a form of torture because you always have hope. I hoped to find José Antonio in a psychiatric unit, or discover that he had been taken as a slave to work in a factory. Some families have been able to find their loved ones, there's no evidence to show he was killed and I do not trust the official search so we are not going to give up looking," Lupita said.
"The worst thing is not knowing what happened to him. I will never forget him but things would be different if at least I had a place to pay my respects. As the mother of someone who was 'disappeared', I don't live, I just survive."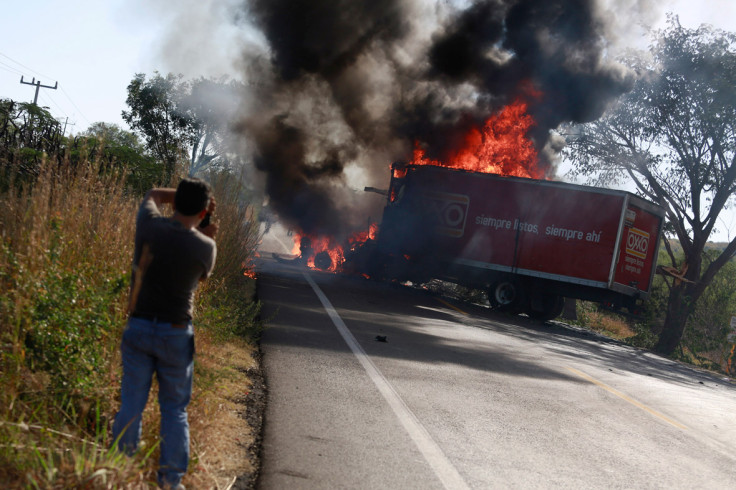 The other missing
The world was shocked when news broke of the enforced disappearance of 43 students in the town of Iguala, Guerrero state last September. In the following weeks, forensic experts uncovered more than half a dozen mass graves with the remains of dozens of people.
None of them belonged to the students but the gruesome discoveries sparked the desperate question: whose remains are they?
As she watched forensic experts digging each one of the graves on her TV screen, Lupita waited in desperation, wondering if any of those remains belonged to her son.
"Every time I learn about a new search being carried out, I have hope they will find José Antonio. This is not living. All I do is to look for him, I do not have a life anymore," she explained.
"Those who have lost a loved one are so desperate they have started searches themselves."
Lupita joined an organisation of relatives of the disappeared. Together, they look for their loved ones.
"You feel very isolated as many people stop talking to you because they think disappearances are contagious. But there are also many nice people who are ready to help."
"We didn't realize what was happening in Mexico until it happened to us. I never realised the situation here was so dangerous. I only realised people were disappearing when it happened to [my son]."
"We will never give up. We will always look for my son, we will always fight for justice and for this not to happen again."
The last word goes to Erika Guevara-Rosas, Americas director at Amnesty International.
"Disappearances in Mexico have reached tragic proportions" says Erika. "With such a severe human rights crisis, it is time for the authorities to step up their efforts to find the missing people, initiate urgent investigations into all cases - and bring those responsible to justice."
Josefina Salomon is a writer at Amnesty International. Follow her on Twitter @josefinasalomon.
This article was originally published by Amnesty.
© Copyright IBTimes 2023. All rights reserved.