Authorities in South Carolina have discovered another body on the property of Todd Kohlhepp, who was arrested on Thursday (3 November) after police found a woman "chained like a dog" in a storage container on his land. Kohlhepp, a registered sex offender, confessed to the murders of seven people.
The Spartanburg County sheriff told reporters on Sunday (6 November) that a second body had been discovered on a property in Woodruff, South Carolina. The first body found on Friday was that of 32-year-old Charlie Carver, who went missing with his girlfriend on 31 August.
Carver's girlfriend, Kala Brown, aged 30, was rescued after being held captive for two months. She told authorities that she witnessed Kohlhepp shoot her boyfriend.
According to WYFF4, Sheriff Chuck Wright said the second remains were found in a location pointed out to them by Kohlhepp during a search on Saturday. Wright said investigators were unsure how long the body had been there and they have not determined the gender or age of the victim. Kohlhepp has not told investigators who is buried in the sites he showed officers.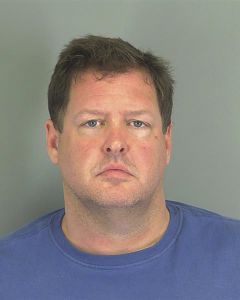 The sheriff said Kohlhepp also pointed out another site to investigators, but the lawman did not provide any details as to what investigators may be doing there, WYFF4 reported. Wright said that other properties connected to Kohlhepp were also being investigated and added that detectives are not limiting their investigation to South Carolina. The FBI and Homeland Security are involved in the investigation, CBS Newsreported.
Kohlhepp was denied bond during a brief bond hearing before Magistrate Judge Jimmy Henson on Sunday. The 45-year-old, who faces kidnapping charges, was also charged with four counts of murder in the deaths of four people in 2003 at the Superbike Motorsports motorcycle shop in Chesnee, South Carolina.
The suspect allegedly confessed to the unsolved murders to investigators. An investigative report said he "confessed to investigators that he shot and killed" the shop's owner, service manager, mechanic and bookkeeper. "Kohlhepp gave details ... that only the killer would know," the report said.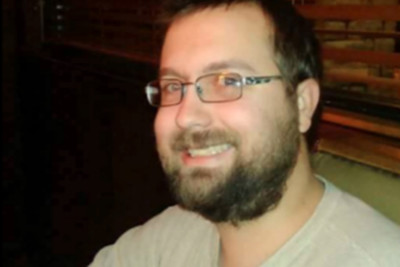 Authorities said Kohlhepp is the suspect in at least three other murders. According to CBS News, Kohlhepp declined to make a statement during the Sunday hearing. Prosecutors expect more charges to be filed.