Apple has only one clear intention when it unveils new iPhones each year: to get as many people as possible to buy the new models, and mop up any who do not by offering last year's models at cut-down prices. Thus it has gone for at least the past four years, and the fact that the iPhone 6S and 6S Plus look, as expected, exactly the same as the 2014 models is no surprise. They even still have the camera bump.
3D Touch
And yet Apple has, as always, added just that little incremental temptation. The new models have 3D Touch - a pressure-sensitive system that brings up quick actions from the home screen or lets you jump around between apps without resorting to the home button for switching. On paper, it sounds a bit unnecessary; when you try it, you quickly think "oh, that's really convenient", a feeling reinforced by the approving haptic feedback the device gives you when you bring up the menus with a forceful touch.
Some of last year's buyers will undoubtedly be looking enviously at 3D Touch, and the improved cameras with Live Photos (which capture action before and after the "shutter" moment) and thinking "well, this is nice, but that really looks nicer". And for those with older iPhones, the chance to leapfrog all those formerly smug look-at-my-bigger-screen iPhone 6 users will be extra tempting.
A virtuous cycle of enormous profits
This is Apple's strategy: parsimoniously dole out useful features to keep people on an upgrade staircase that never quite ends by always having something a little better around the corner. Or quite a lot better, in the case of its bigger screens introduced in 2014. As its user base grows, the number who are ready to upgrade expands too. It is a virtuous cycle from which it profits enormously.
That strategy has helped Apple grow its iPhone sales faster than the rest of the smartphone market since October 2014, while rivals such as Samsung, LG and Sony have struggled and lost market share both to Apple and to upstart rivals offering cheaper Android handsets.
Having an easily understood upgrade path without puzzles such as "what's the difference between the S6 Edge Plus and the Note 5?" makes purchasing choices simple. This seems obvious. Yet to many rivals, it absolutely is not.
A few months ago, I mapped the hardware and software features Samsung has added over the generations to its Galaxy S line, from the original through the S2, S3 and so on. My expectation was of a gradually rising list; instead I found regression. The most obvious is the waterproofing, removable battery and swappable SD card that the S5 offered, and the S6 has forgone. To a number of Samsung users, those were features they relied on. Now they are gone. So what should they buy now?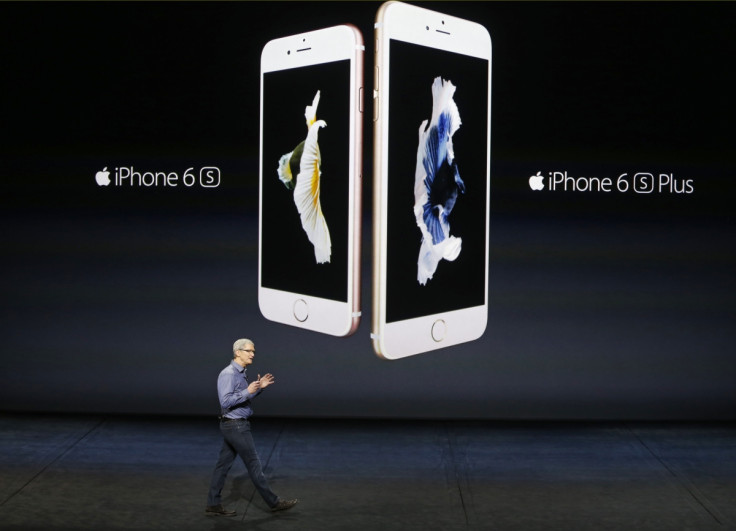 An utterly simple staircase of yearly upgrades
By contrast, I cannot find a single example of a hardware or integrated feature Apple has removed in the iPhone's history. (There are a few software features, such as Twitter and Facebook composition in Notifications, and of course Google as the default maps.) When you look at the iPhone portfolio, it is an utterly simple staircase heading upwards. This year's is better than last year's; last year's is better than before; and next year's will outdo this one's.
Nor does it matter, in this context, that Apple is not the first with features. Nokia was offering "Living Images" in 2013-14. China's Huawei showed off pressure-sensitive screens at IFA at the start of September, though only on the top-end version of its newest phone. What matters is whether they are part of the iPhone ecosystem where developers can make use of them – as Instagram and Dropbox already are with 3D Touch – and rely on their continued presence.
A complaint often levelled at Apple is the iPhone is "too simple", as though people want to seek out complication. Its continued, and continually growing, success suggests the opposite is the case: people are happy to pay for improvement, and a lack of complication in choosing.
Do you want to bet that 2016's iPhones will have 3D Touch? You do not even have to think about it. All you need to wonder is what improvements the company will add to make people want to buy them. Let the speculation begin because, phone design cycles being what they are, Apple has already been working on them for a year.