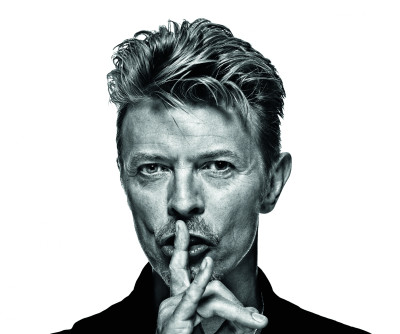 In 1981, David Bowie and Queen − two of Britain's biggest acts of all-time − teamed up to create the rock classic, Under Pressure. Almost four decades later, it has been revealed that the number one hit was not their only studio collaboration.
According to Peter Hince, one-time head of Queen's road crew, there is a secret archive of unreleased tracks. He made the surprising revelation about the music the public knew nothing about in Neil Cosser's book David Bowie: I Was There, which is scheduled for release later this month.
In an extract from the forthcoming tome, Hince recalls studio sessions where they "performed some original songs they did together and also covers. They were just jamming in the studio and it all got recorded – All the Young Dudes, All the Way from Memphis and various rock classics."
In a new interview with The Guardian, the roadie goes on to divulge details of the never-before-heard music and the record sessions which took place at Queen's Mountain Studios in Montreux, Switzerland, near Bowie's home in Vevey. "There's stuff with Freddie and David singing together – proper full-length rock'n'roll tracks ... Raw, but good."
Queen frontman Freddie Mercury died in 1991 from complications related to Aids and Bowie lost his secret battle with cancer in 2016 aged 69.
The revelation comes weeks after Queen guitarist Brian May said that there were some recordings that are yet to see the light of day. During an interview with Mojo in May, he recalled sparks flying when Mercury and Bowie were working in the studio.
May said: "[They locked horns] in subtle ways like who would arrive last at the studio. So it was sort of wonderful and terrible."
"But in my mind, I remember the wonderful now, more than the terrible," he said before adding: "And not all of what we did in those sessions has ever come to light, so there's a thought."
David Bowie: I Was There, which features recollections of the icon's fans, musicians and those that worked with him, will be released on 21 July.