Serena Williams has marked black women's equal pay day (31 July) with a poignant essay recounting her own struggles in the workplace. The tennis champion has written an op-ed for Fortune magazine in which she encourages other women to keep pushing for change so they can "change the story".
Williams, 35, opens the essay by noting that "the gender pay gap hits women of colour the hardest". According to her stats, for every dollar a male worker earns, black women make 63 cents. Black women also have to work eight months longer to earn as much as men do in a year while the gap gap is just as prominent in tech hub Silicon Valley as it is elsewhere.
Relating her own struggles, Williams, who is pregnant with her first child, explains: "Growing up, I was told I couldn't accomplish my dreams because I was a woman and, more so, because of the colour of my skin. In every stage of my life, I've had to learn to stand up for myself and speak out.
"I have been treated unfairly, I've been disrespected by my male colleagues and – in the most painful times – I've been the subject of racist remarks on and off the tennis court. Luckily, I am blessed with an inner drive and a support system of family and friends that encourage me to move forward. But these injustices still hurt."
Some of the racial and gender discrimination, which Williams has been subjected to, has been well-documented in the media – in April, former tennis player Ilie Nastase came under fire for saying: "Let's see what colour it has. Chocolate with milk?" regarding Williams' unborn child whom she is expecting with fiance Alexis Ohanian.
Two months later, former Wimbledon champion John McEnroe said Williams was the best female tennis player of all time but not the world's greatest, claiming she would struggle in male championships.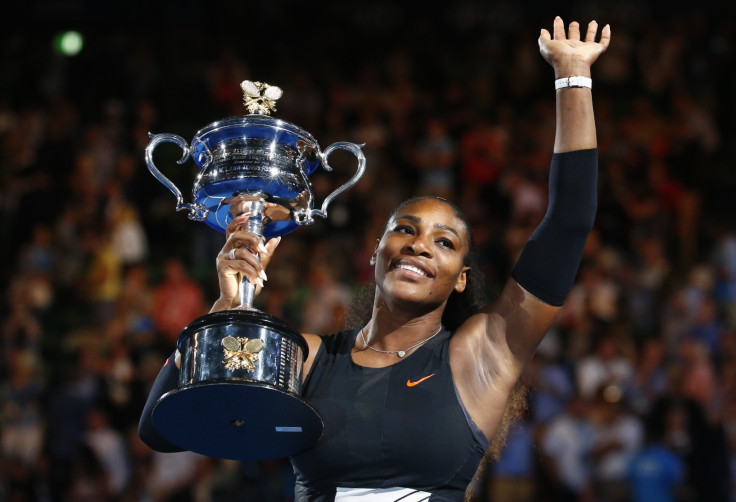 Despite her own battles within her profession, Williams admits she is in a privileged platform compared to millions of other women. The sports star said: "I am in the rare position to be financially successful beyond my imagination. I had talent, I worked like crazy and I was lucky enough to break through. But today isn't about me. It's about the other 24 million black women in America. If I never picked up a tennis racket, I would be one of them; that is never lost on me."
Williams continues: "The cycles of poverty, discrimination, and sexism are much, much harder to break than the record for Grand Slam titles... I want to bring my perspective and experiences as an athlete, an entrepreneur and a black woman to the boardroom and help create a more inclusive environment in this white, male-dominated industry."
Concluding the impassioned letter, Williams urges: "Black women: Be fearless. Speak out for equal pay. Every time you do, you're making it a little easier for a woman behind you. Most of all, know that you're worth it. It can take a long time to realize that. It took me a long time to realise it. But we are all worth it. I've long said, "You have to believe in yourself when no one else does."