At least four people were killed in Taiwan on 27 September as Typhoon Megi made landfall in the country, bringing fierce downpours and winds of up to 100mph (160kph). Hundreds were also injured as trees were knocked down and power supplies cut off.
Most schools and offices were closed as people braced for the storm, and the country's financial markets were shut down. According to Taiwan's Central Emergency Operation Center, more than 5,300 people have been evacuated and the country's main power supplier, Taiwan Power Co, said that at least 950,000 homes had lost electricity.
People were warned to stay indoors until Typhoon Megi cleared, however, video footage has since emerged of people who ignored the advice and braved the streets despite the stormy conditions.
There has also been severe disruption to travel across the country, with the north-south bullet train being suspended along with bus and subway services in the capital city of Taipei. Hundreds of international flights have been cancelled.
This is the third time a typhoon has wreaked havoc in Taiwan in September alone. Although the storm is expected to lose strength after making landfall, strong winds and flooding are likely to continue.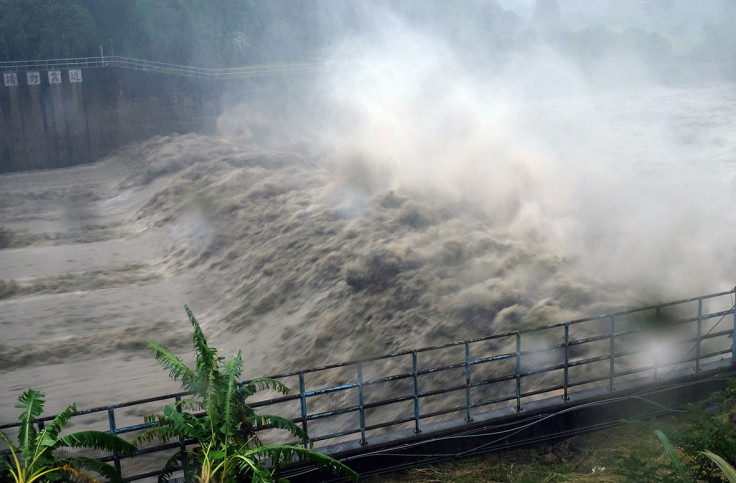 After hitting Taiwan, Typhoon Megi is expected to move across the country and head towards China, where it will make landfall in the south-east province of Fujian on 28 September. China has already begun preparing for the storm, with the Ministry of Civil Affairs ordering officials in southern and eastern China to step up disaster prevention preparations.
Earlier this month, Typhoon Meranti killed at least 28 people in China and Taiwan. Typhoons of this sort are common in the region at this time of year.