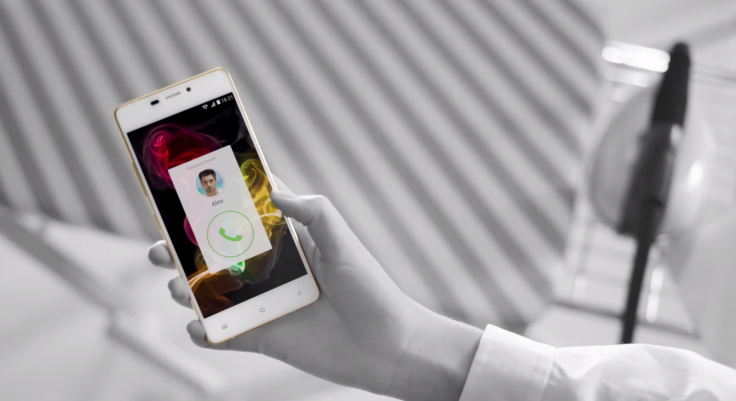 An ad for the the "world's slimmest smartphone" featuring a woman in her underwear and shots that "lingered over her breasts, buttocks and lips" has been labelled sexually suggestive and banned from being broadcast in the UK.
Kazam launched the Tornado 348 smartphone in October, with the main selling point being that it was - at the time - the world's thinnest smartphone.
The Advertising Standards Authority (ASA) has upheld complaints about a television advert for the smartphone, much of which the agency says "bore no relevance to the advertised product".
The ASA said:
Much of the ad focused entirely on the actor in her underwear, including scenes that featured several close-up shots that lingered over her breasts, buttocks and lips, which we considered were sexually suggestive.
The ASA received eight complainants from the public which said the ad was offensive "because it was overtly sexual and objectified women".
The ad, which you can see below, features a Camilla Hansson - Sweden's entrant in the Miss Universe competition who is an ambassador for the brand - walking around a house in her underwear before beginning to iron a white shirt.
The conceit of the ad is that the Tornado 348 smartphone is so slim that Hansson doesn't notice the ultra-thin smartphone in her shirt pocket while she was ironing it.
In its response to the public's complaints, Kazam said it was careful to ensure the ad was "aired during programmes that were appropriate to the tongue-in-cheek nature of the ad" adding that it had voluntarily decided to avoid programmes that may be seen by young children.
IBTimes UK has contacted the UK-based manufacturer for a comment about the ban but at the time of publication hasn't received a response.
Kazam is the brainchild of James Atkins and Michael Coombes, both previously employees of Taiwanese smartphone company HTC. The company is based in offices in London's Mayfair but has a 50-strong R&D team based in China where the company's smartphones are designed and built.
While the 5.5mm thin Tornado smartphone could claim the thinnest smartphone in the world title when it was announced, just two weeks later Chinese company Oppo launched the R5 which is just 4.85mm thin.