Shadowhunters season 2 episode 7 live online: Isabelle will 'go down a dark path'
Actress Emeraude Toubia also teases Isabelle and Sebastian romance.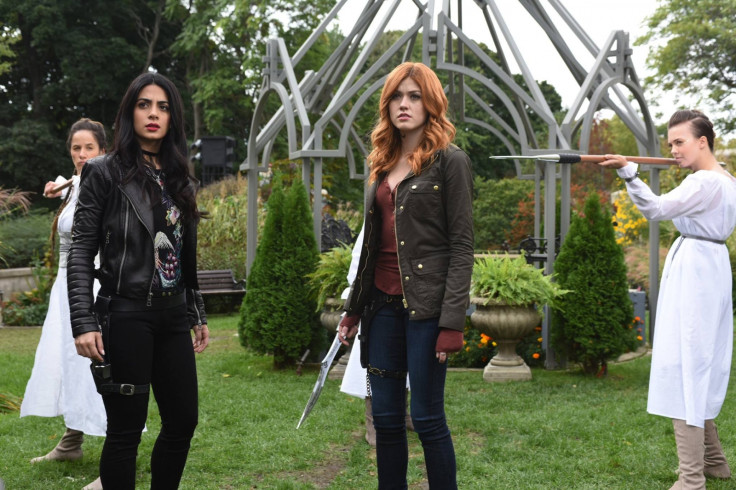 Shadowhunters season 2 will return with episode 7 How Are Thou Fallen on Monday 13 February on Freeform. The episode is crucial for Isabelle who was turned down by the Iron Sisters in the previous episode for being impure.
Click here to watch the show live online on Freeform (only in the US).
Emeraude Toubia, who plays Isabelle in the supernatural series, teases that her character will suffer as she will venture into a dangerous path. "Isabelle is going to go down a dark path. She may become addicted to something, which will lead her there. It's going to be very relatable for a lot of people, and it's going to be a really nice way to see how you can overcome being broken," she told Latina.
In the previous episode, Izzy and Clary go to the Citadel to seek Iron Sisters' help in defeating Valentine. But to their dismay, Izzy fails the test of demonic impurities set by the mysterious group as she was using the yin fen given to her by Aldertree. According to the Sisters, It is made of vampires' blood.
However, Toubia teased that her character will ultimately be saved by Sebastian, a new character. "She's always very strong and the one that puts everything together, but this time around it's not going to be that way. She's going to be very unbalanced and she's going to need help. It's going to be a new character from the book that everyone's waiting for, maybe Sebastian, so something might happen there," the actress added.
Clary, on the other hand, mistakes Cleophas as a trusted ally and shares her secret runic power with her, not knowing that she has her allegiance to Valentine.
The official synopsis reads: "Clary and Luke find themselves at odds over Cleo, who claims innocence about the recent attack; Simon gets dating advice from a surprising source as Isabelle takes a dangerous path."
Shadowhunters airs every Monday night on Freeform.
© Copyright IBTimes 2023. All rights reserved.