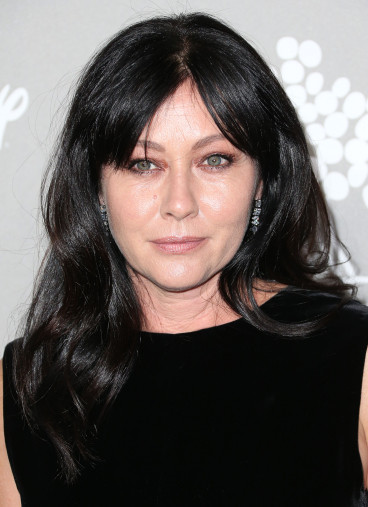 In August 2015 Shannen Doherty confirmed that she is battling breast cancer. Now, in a recent interview with Entertainment Tonight, the Charmed actress has revealed that the cancer has spread despite her undergoing a single mastectomy back in May. She also went on to explain that because of the update, she intends to start both chemotherapy and radiation therapy in the near future.
"I had breast cancer that spread to the lymph nodes, and from one of my surgeries we discovered that some of the cancer cells might have actually gone out of the lymph nodes," she told the show. "So for that reason, we are doing chemo, and then after chemo, I'll do radiation."
"The unknown is always the scariest part," "Is the chemo going to work? Is the radiation going to work? You know, am I going to have to go through this again, or am I going to get secondary cancer? Everything else is manageable. Pain is manageable, you know living without a breast is manageable, it's the worry of your future and how your future is going to affect the people that you love."
Initially diagnosed in February 2015, Doherty has received three out of a planned eight rounds of chemotherapy so far. Just last week, the 45-year-old shared several images detailing the process of shaving her hair off whilst undergoing the treatment.
In the last of the inspiring, brave photos, she noted how much her friends and family helped her through the day, writing: "Thank you to these three who helped me thru an impossibly tough day and continue to be there every minute supporting and loving me.@kurtiswarienko was in Mexico working but knew he left me in good hands.@annemkortright @chriscortazzo#mamarosa I love you. #mycrew#thisisasquad."
Also talking with ET recently, Doherty's former Beverly Hills, 90210 co-star Jason Priestley, 46, called her 'incredibly brave' for posting images of her shaved head on social media, and predicted a happy ending for his one-time TV sibling, calling her "a strong kid and a tough fighter". "I know that she's gonna come through this fight and she's gonna be OK," he said.
For more entertainment news follow A-List on Twitter @Alistinsider