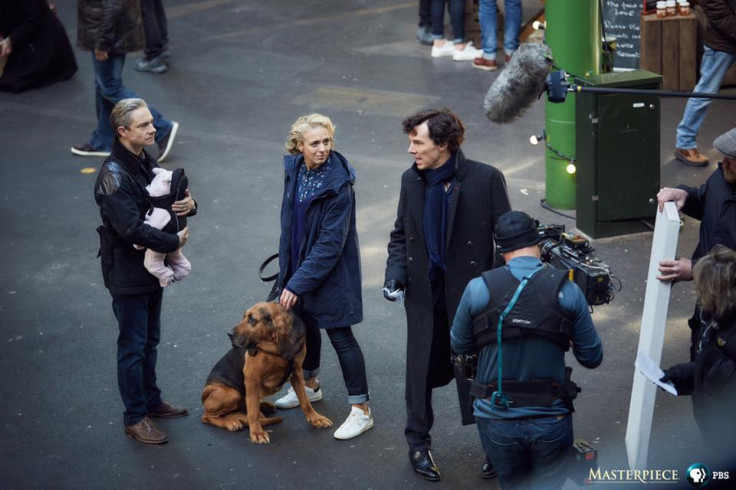 Sherlock couple Martin Freeman and Amanda Abbington have split after 14 years and two children. The 45-year-old actor, who plays the detective's partner John Watson, confirmed that they had gone their separate ways in an interview with the Financial Times, saying she would always have a special place in his heart.
"I'm not with Amanda anymore," he said adding "It's was very, very amicable — I'll always love Amanda."
During the candid sit-down, The Hobbit star admitted that while it wasn't the reason behind their split, his meteoric success in recent years may have been a contributing factor. He told the FT: "To a certain extent, yes. Not as much as it might have done, and not as much as maybe I would have hoped it had."
This time last year, Freeman, stunned fans when he suggested that he may have secretly tied the knot with Abbington, quipping: "We might have married already...
"I'm just saying – mind your own business. My job is public, why should my private life be public as well? We live in an age where you have to know everything and that's tedious."
The split is even more surprising considering Abbington recently gushed the father of her children Joe, 10, and Grace, eight. "He's one of my favourite actors. I'm biased but it's true."Watching him work is brilliant – every take he does something different. He's a really good actor and he's a really good person to have on set because he makes everyone feel relaxed. I learned a lot from Martin."
Although the couple, who met on set in 2000 while shooting TV movie Men Only, are no longer an item they will soon reunite on the small screen when they reprise their roles in the latest series of Sherlock, which launches on New Year's Day. Their characters will have a baby daughter, named Rosamund Mary Watson.