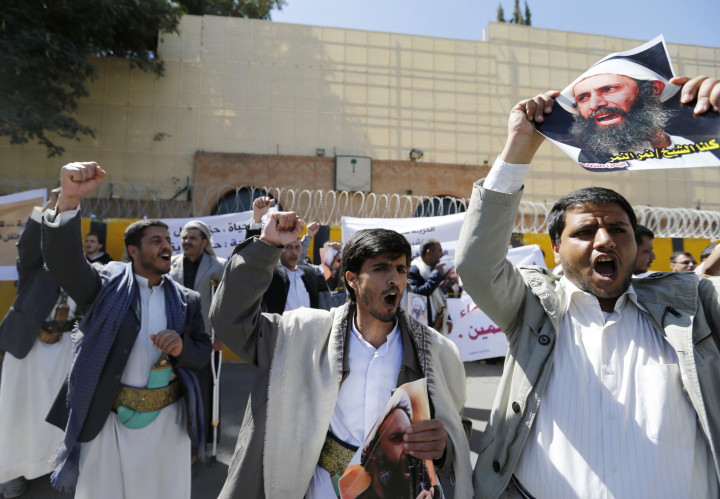 The brutal killing of five Shi'ite Muslims in Saudi Arabia's eastern province during Ashoura, a holy 10-day event commemorating the death of Prophet Mohammed's grandson Imam Hussein 1,300 years ago, has dramatically put the spotlight on the persecution of minorities in the wealthy Gulf kingdom.
The shooting took place in al-Dalwah town in al-Ahsa district, which is one of the two main centres of minority Shi'ite Muslims in the Sunni-ruled Saudi Arabia, along with the district of Qatif. Nine people were also wounded in the attack as videos of the incident posted on social media showed a body lying in a pool of blood outside a building. Witnesses say that three masked assailants fired machine guns and pistols into a crowd leaving a building in the village.
Qatif and al-Ahsa have been at the heart of anti-government demonstrations inspired by the Arab revolutions in 2011. The Shi'ite minority says it faces discrimination in the workplace and education, and complains of restrictions on setting up places of worship to mark Shi'ite holidays. They are also allegedly belittled in textbooks and by Sunni officials and clerics.
Crackdown on pro-democracy protesters
Saudi Arabia's dominant faith is Wahhabism, an austere and purist form of Islam that insists on a literal interpretation of the Koran. The shooting comes at a time when international rights groups are campaigning to free a prominent pro-democracy Shi'ite Muslim cleric who was at the forefront of the country's protests in 2011.
Sheikh Nimr al-Nimr, who was detained in 2012 after backing mass pro-democracy protests in Qatif, was recently sentenced to death for "aiding terrorists" and "waging war on God".
The gruesome punishment involves beheading followed by a public display of the decapitated body.
A report on Iraq's news site al-Youm al-Samen said the Saudi King Abdullah called off the ruling after receiving a letter of warning from an influential Iranian politician and writer, Akbar Hasehmi Rafsanjani. No official report has confirmed the report.
The interior ministry called him an "instigator of discord and rioting" after the arrest in 2012.
Al-Nimr was shot in the leg four times upon arrest by police, causing several days of protests in the Saudi kingdom in which three unarmed protesters were killed by Saudi forces. A total of 20 people were killed during the Saudi crackdown on peaceful protesters between 2011 and August 2012.
The 53-year-old cleric, who was previously jailed five times between 2003 and 2008, was held for eight months before being charged. He spent the first four months in an isolation cell at a prison hospital in Riyadh. Human rights groups complained that Nimr did not receive a fair trial and was not given adequate medical care for gunshot wounds received during arrest.
Sheikh Nimr's supporters and family rejected any claims that he incited violence.
Sectarian conflict in the Gulf
Protests in Saudi Arabia began in February 2011 after the start of a pro-democracy uprising in neighbouring Bahrain. The tiny island kingdom has a Shia majority and a Sunni royal family, the al-Khalifa dynasty.
Saudi forces ultimately led the crackdown on pro-democracy protests in the neighbouring kingdom which plunged deeper into sectarian conflict between the ruling Sunni minority and Shi'ite majority.
King Sheikh Hamad bin Isa Al-Khalifa has pledged to implement recommendations by an independent commission of inquiry but reforms are progressing slowly and reconciliation talks have stalled. Violence between riot police and protesters is a weekly occurrence.
Decrees approved by King Hamad include up to seven years in jail for criticising him. All protests, sit-ins and gatherings in Manama are banned indefinitely.